Feature Player: Salita Greene
Posted
10 years 2 months ago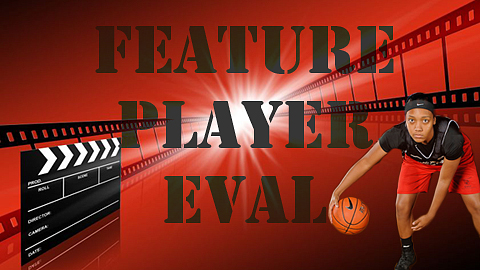 '15 Salita Greene *Photo by Ty Freeman.
Tweet
Salita Greene of Durham, N.C., is one of the most consistent class of 2015 power forward prospects inside of the Tar Heel State.
Vitals
Name: Salita Greene – Grad Year: 2015 Location: Durham, N.C. – School: Jordan HS Current Position: PF – Projected Position: PF
Strengths
Greene is no stranger to the ProspectsNation.com staff, attending events that our staff has been present for dating back to the summer before her freshman year of high school. As she showed most recently at the Elite Basketball Academy Fab Five Camp in Labor Day Weekend, Greene has a real knack for finding the loose ball off of the glass. She also is a consistent post defender in the paint. Recently Greene has shown an improved shooting touch on her shot, ranging all of the way out to 18 feet. That skill should allow her to create even more mismatches against opposing defenses at the collegiate level.
Area To Improve
Greene can still continue to improve her ability to score going to her left hand to finish with contact. That coupled with staying focused on improving the outside jump shot, which she has made such great progress on over the last 12 months, will solidify her standing as a potential impact prospect. Currently rated as a three-star prep, adding those elements could see Greene in a position to earn a fourth star next club season.
The Bottom Line
Armed with a 3.9 GPA in the classroom and several Division I scholarship offers already, the sky is the limit as Greene enters her junior year on the hardwood. She's a unique prospect in that she's already started the process of addressing the offensive question marks that we made note of during her earlier days at Jordan High School (Durham, N.C.). Keep an eye out for her both with Jordan as well as her Carolina All Stars club team.
#ProspectsNationTV and Brandon Clay take an in-depth look at Salita Greene's game:
Follow @BrandonClayPSB
Clay is the owner of the JumpOffPlus.com International Scouting Report, PeachStateBasketball.com and ProspectsNation.com. He can be reached at brandon@prospectsnation.com.