Feature Player: Kelsey Mitchell
Posted
9 years 3 months ago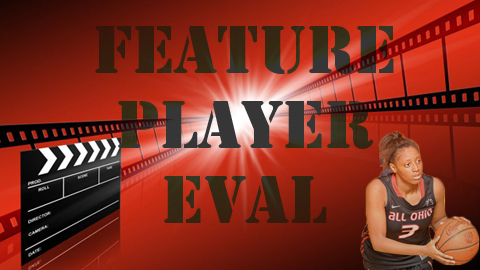 Top ranked 2014 prospect and Ohio State commit Kelsey Mitchell.
Tweet
Kelsey Mitchell of Cincinnati, Ohio, is a five-star point guard prospect and the nation's No. 1 class of 2014 prospect overall according to ProspectsNation.com.
Vitals
Name: Kelsey Mitchell – Grad Year: 2014 Location: Cincinnati, Ohio – School: Princeton Current Position: PG – Projected Position: PG/SG
Strengths
Mitchell has been the most impactful player in the senior class throughout the duration of her first three years in high school. The 5-foot-7 point guard has an innate ability to create space for herself to score it and for her teammates to get easy baskets as well. A left-hand dominant player, Mitchell has really worked on her ability to make plays to finish with her right hand as well. In the process she has made herself the toughest offensive prospect in the country for defenses to guard when she is in her zone. Her strength and skill combination immediately brings to mind the likes of current WNBA scoring guards Cappie Pondexter and Riquna Williams. The difference in Mitchell's projection is that she is capable of logging entire games at the point guard position.
Area To Improve
Defensively, Mitchell has both the hands and the foot speed to be able to be a lockdown on-ball defender. In that regard, she has a skill set similar to NBA guard Derrick Rose with her powerful play on both ends of the floor. At the next level, we expect Mitchell to be able to work on honing the timing on when to go for the steal, when to force the opposing guard to take the jump shot or when to play her for the dribble drive. As she continues to work on her overall game, becoming an elite defender will make Mitchell as prime candidate for a USA Basketball national team in the near future and a potential Olympian as well.
The Bottom Line
Mitchell's unique blend of style and substance is not an everyday thing on either side of the ball at the high school level. With great floor vision and a penchant for making tough plays look easy, she is a good of a point guard as we've seen dating back to Skylar Diggins and Odyssey Sims. Mitchell will have an opportunity to lift a storied Ohio State program back to national prominence leaving her mark as former Buckeyes Jantel Lavender and Sammy Prahalis have in recent memory.
ProspectsNation.com analyst Brandon Clay teams up with Video Coordinator Kris Watkins to talk about Kelsey Mitchell:
Follow @BrandonClayPSB
Clay is the owner of the JumpOffPlus.com International Scouting Report, PeachStateBasketball.com and ProspectsNation.com. He can be reached at brandon@prospectsnation.com.