Elite Status Confirmed, Again
Posted
6 years 2 months ago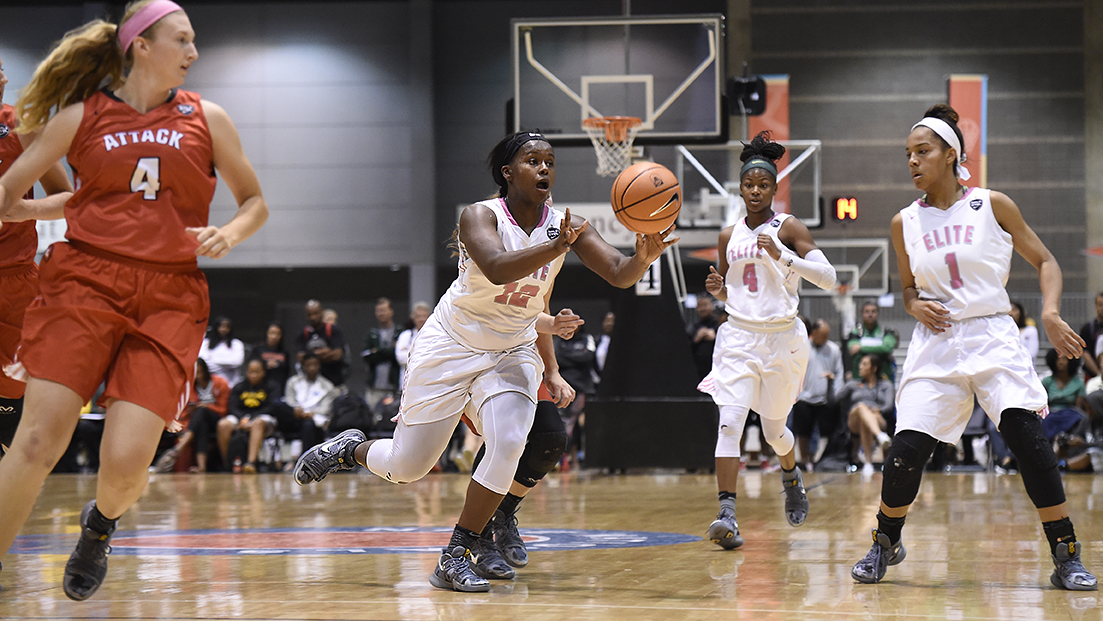 Kaila Hubbard and her team elite crew have won top honors on the Nike circuit in back to back years. *Photo by Chris Hansen.
In a short period of time, the Team Elite program has truly earned the right to use the word "elite" in its name. In the program's third year as a Nike-sponsored program, it accomplished something that no team in the Nike Nationals era has, twice.
Last year, Team Elite managed to win both the 15U and 17U championships at Nike Nationals in the same summer. This year, the Georgia-based summer basketball club managed to make history again as the first repeat champion of the Nike GEYBL since the inception of Nike Nationals 11 years ago.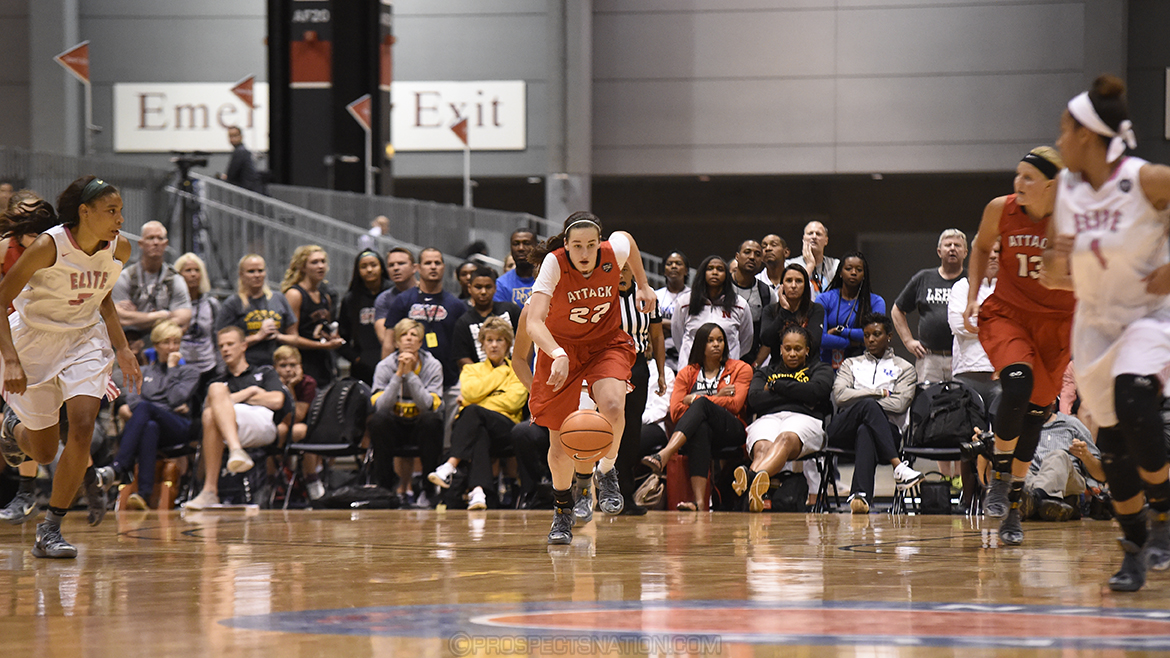 Caitlin Clark had a game-high 24 points in the Nike
Nationals championship game. *Photo by Chris Hansen.In a match-up with hot shooting All Iowa Attack, Team Elite fared well from start to emerge victorious 67-49, despite 24 points from Caitlin Clark, the games leading scorer.
Team Elite's backcourt was golden, led by Auburn commit Robyn Benton who finished with 18 points 8 rebounds, and 4 assists. Joining Benton was Cameron Swartz, a Colorado commit, and Bianca Fizoutay, a Stetson commit. Both players stepped up and made major contributions in a backcourt that was missing its starting point guard, Amaya Register who was out with a leg injury.
"Benton was in command early and really stepped up with Register being out," Chris Hansen, managing editor of ProspectsNation.com, said. "She channeled the legendary coach John Wooden, giving her best when her best was needed."

Robyn Benton stepped up huge for Team Elite with Amaya
Register out with an injury. *Photo by Chris Hansen.In the frontcourt, the combination of Kaila Hubbard and Victoria Saxton made a major difference as they created mismatch problems, bringing a level of physicality and athleticism that proved too much for Attack to handle. Saxton, who is notoriously efficient in the post, finished with 17 points and 7 rebounds while converting 75 percent of her shots. Hubbard, a highly versatile player, finished with 10 points, 6 rebounds, and five assists.
With back-to back championships under their belt, the Team Elite program has put itself in the conversation with the top club teams in the country. Not one player on this year's U17 Nike National's team was in last years U17 Nike Nationals. A strong core of players from this years team was on last year's U15 championship team.
Keil Moore is the Director of Scouting for the JumpOffPlus.com National Scouting Report and international scouting report. He serves on the Naismith Trophy Board of Selectors and has been a member of the women's basketball community for more than eight years as a trainer and evaluator. He can be reached at keil@prospectsnation.com.