Elite 24 2023 Checklist - Volume One
Posted
4 months 3 weeks ago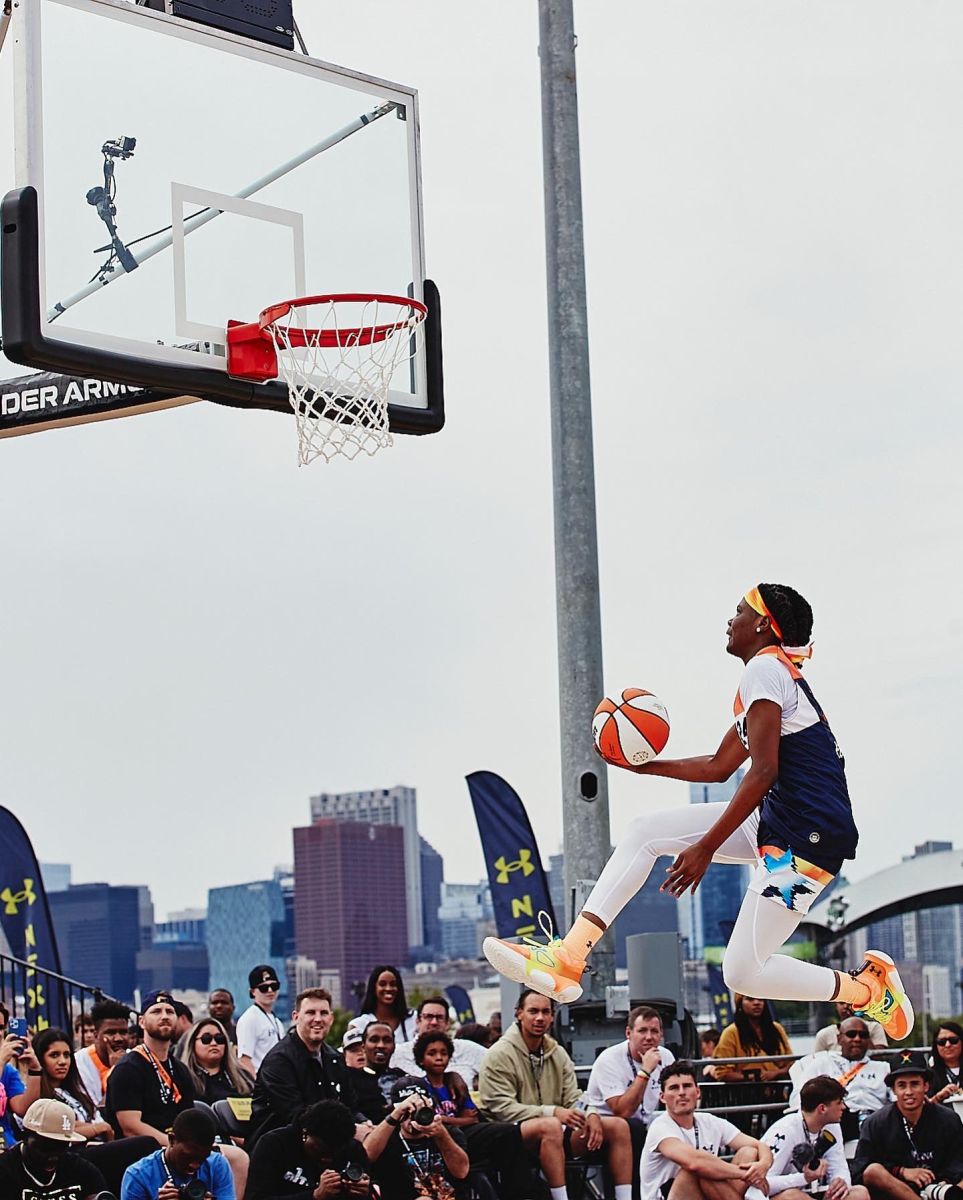 Milaysia Fulwiley skies for a bucket at the Under Amour Elite 24 Game in Chicago. *Photo courtesy of @UANextGHoops.
CHICAGO, Illinois – After a long hiatus, the Under Armour Elite 24 Game returned in dramatic fashion with a lakefront stage set outdoors on Northerly Island. The game featured 24 of the sport's brightest up-and-coming stars. Here's a look back at some of the 2023 class participants:
Cody has the size and skill package to be very effective upon her arrival to Tuscaloosa. She was arguably the most productive frontcourt player on the floor throughout the week regardless of class winning MVP honors in the process. Cody could be a First Team All Freshman selection.
Fulwiley can hoop with the best of them. The dynamic guard has a game tailor made for this environment. She can score it off the bounce, shoot the open 3-pointer or find the open teammate. In that regard, Fulwiley is a joy to watch.
Hidalgo has put together a high level stretch of basketball dating back to July 2021. This eval was no different as she showed herself as a player capable of making plays offensively or defensively. Hidalgo plays hard on both ends of the hardwood.
Kelly showed herself as a steady hand with her basketball. At her best, she's a floor general who can direct traffic while keeping defenses honest with the 3-pointer too. Kelly has the build to play through contact and still be effective.
Kitts put together once of the best 12-month stretches in recent memory. She won a Gold Medal with USA Basketball, shined bright against some of the nation's premier competition and ascended into the Top Five discussion nationally all at once. Kitts was on fire all week here.
Prosper has the length on the perimeter to matchup with just about any 1-5 matchup sent her way defensively. As the game keeps evolving into more of a "positionless" concept, players like Prosper become more and more valuable.
Scott shot the ball well from the outside showing that she can serve as a high level spacer in that regard. She's one of the class most consistent options in terms of looking for her shot in the halfcourt or transition.
Williams always seems to rise to the occasion. The moment is never too big for her to shy away and stop being a confident shooter. Much like the Overtime Experience event in March, Williams embraced the role of bucket getter. She hit the game winner here.

Brandon Clay serves as the Director of Scouting for ProspectsNation.com and owns The BrandonClayScouting.com Evaluation Report, which is read by more than 200 colleges and universities nationwide. He also serves as the Executive Skills Director for the Brandon Clay Scouting Academy Series.