Posted
12 months 1 day ago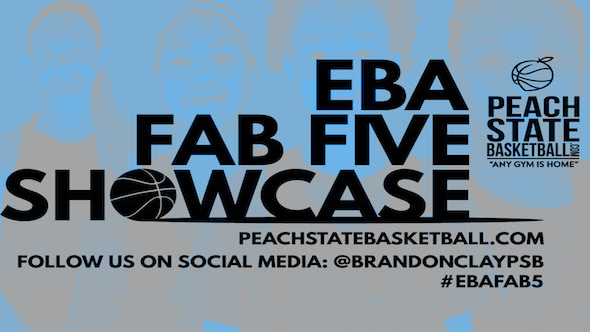 LAWRENCEVILLE, Georgia – The Elite Basketball Academy Fab 5 Middle School Showcase featured prospects from seven different states across the South. Day two featured an early skills development series and an opportunity for prospects to in live competition. These are the standouts from day two.
Courtney Ogden (Atlanta, Georgia) The Westminster School – 2023
Ogden caught our attention as a true scorer from the beginning. She has a fundamental offensive arsenal and a knack for scoring the ball. The 5-foot-8 prospect operates well on the wing as she can rise up and shoot or beat the defender off the bounce. Ogden never looked rush on offense and made the right reads on the defensive end as well. She is a prospect that we will keep our eyes on over the next few years.
Emily Carver (Candler, North Carolina) Enka Middle – 2021
Carver is a prospect that can score in bunches and that's exactly what she did over the duration of camp. She has a very fundamental release on her jumper and rarely misses beyond the arc. Her ability to shoot the ball from long range also spreads the floor and allows for driving lanes. Carver showcased her one-dribble pull-up in the skills development series, as well as the live game setting.
Jada Session (McDonough, Georgia) Wagles Landing – 2021
Session runs the floor very well as a forward. She had multiple baskets in transition where she outran the defender for an easy bucket. Session was comfortable handling the ball on the wing but did most of her damage in the paint. Her toughness is evident on every possession as she fought for every rebound that came off the rim. The majority of her offense was generated off of hustle plays.
Reagan Trumm (Knoxville, Tennessee) Carter Middle - 2022
Trumm was one of the most active players throughout the weekend. She is a fearless competitor and will sacrifice her body for a loose ball or mix it up with anyone, regardless of size. At 5-6, she can handle the ball in the open court and consistently knocked down shots with time and space.
Sydney Bowles (Lithonia, Georgia) Woodward Academy – 2022
Bowles is a smooth operator with the ball in her hands. Her drives to the rim look effortless as she navigates through defenders in traffic. Bowles is a strong forward option on the floor and also looked comfortable out on the wing. She has good feel and touch in the paint, but can also stretch it out and play in the mid-range area too. Her footwork on both ends impressed our staff and her overall IQ for the game was apparent in her play.
AROUND THE RIM
Ciara Taylor of Dyersburg, Tennessee, made some incredible plays around the basket during 5-on-5. She had a string of possessions where she floated through the air with a crafty finish, put a spin move on a defender for a bucket, and then pulled up in transition. This is a player that can go get a bucket.
Nevaeh Caldwell of Charlotte, North Carolina, was one of the most athletic point guards at camp. Watching her make plays with the ball in her hands was entertaining.
Kylee Warwick of Strawberry Plains, Tennessee and Gracie Gregg of Newport, Tennessee, both represented Kentucky Premier over the weekend. Warwick has great size at 6-0 and a blue-collar motor about her game. Gregg can do a little bit of everything on offense and a willing defender no matter the setting.
Reilly Brophy of St. Louis, Missouri can light it up from outside. This lefty hardly missed from 15 feet and out.

Dyer joined the team at the end of 2012 and quickly made her presence felt as our in-house contributor for Peach State Media during all events and now as the Associate Editor for Prospects Nation. She's been in the community as a columnist since 2008 and also serves on the Naismith Awards selection committee. Rebecca played college ball at both Kentucky and North Carolina.