Posted
2 years 11 months ago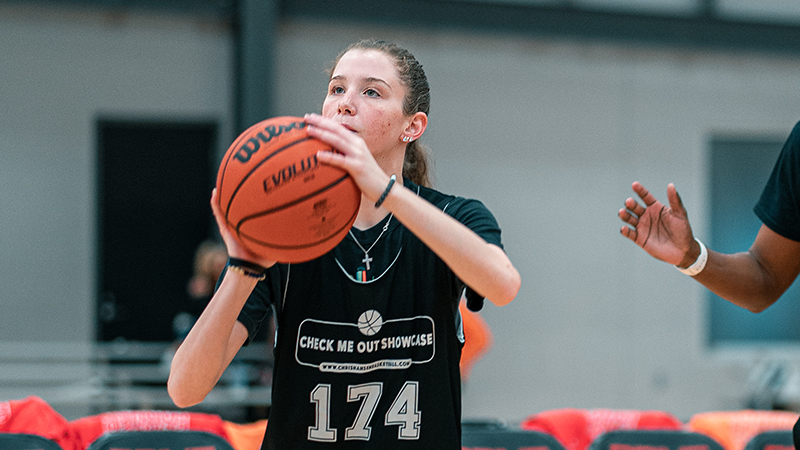 Jess Finney shoots at the 2020 ProspectsNation.com Friday Night Lights training session. *Photo by Anthony Lugardo.
As we wade through a basketball season unlike any that we've ever experienced, the voting processes for multiple postseason senior awards are heating up. Unlike previous years, there are multiple Elite 100 level ranked seniors who chose to enroll mid year in college as the landscape is vastly different. Here's a look at several who chose to make the jump and what their schools can expect to see from them:
Darius is a premier defender who has the speed and ability to be a major factor in arguably the nation's toughest league. She'll give Cori Close roster a toughness that is hard to come by in the backcourt. If Darius showcases herself as a consistent outside shot maker, her value to the Bruins increases as a result.
Finney was a standout at the ProspectsNation.com Training Academy in Dallas last October. She's a guard capable of wearing multiple hats in her gameplay. Finney can make shots, handle the ball and with added strength should be a solid defender as well for the Huskies.
Vantimmeren played major minutes against NC State last weekend finishing with 10 points and six rebounds. She immediately stepped on campus and gave the Eagles a versatile frontcourt option in the ACC. She's shown the skill inside our skill sessions to stretch the floor out beyond the 3-point line with her jumper and can post on the inside as well.
Godfrey's hustle and willingness to battle on both ends of the floor make her a unique prospect who should fit in nicely in Starkville. She is a player who can defend up or down multiple positions from her natural wing spot. That versatility is a major key in today's game.

Brandon Clay serves as the Director of Scouting for ProspectsNation.com and owns The BrandonClayScouting.com Evaluation Report, which is read by more than 200 colleges and universities nationwide. He also serves as the Executive Skills Director for the Brandon Clay Scouting Academy Series.