Posted
6 months 2 weeks ago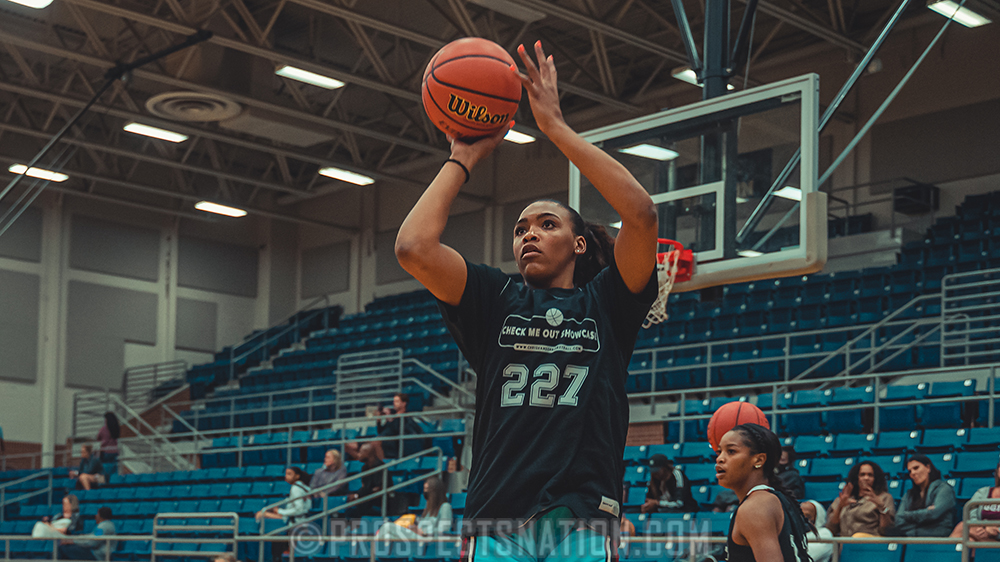 Bella Fontleroy works on her jumper at the ProspectsNation.com Friday Night Lights workout. *Photo by Anthony Lugardo.
This class has a ton of value outside of the ELITE 25. For most programs, finding quality program fits that fall outside that range are paramount. For the ones who recruit the majority of their roster inside the Elite 25 ranked window, developing that talent is just as important.
Georgia Tech's signature win over No. 2 ranked UConn on Thursday night speaks volumes to this point. The Yellow Jackets are combining elite level International talent with quality minutes and production from former ELITE 150 prospects in Eylia Love and AC Carter.
Here's a quick look at several Elite 150 prospects who I believe can make a real impact over time:
Dunn: Coming off of Tech's major win, they'll need to keep adding players capable of making plays in those kinds of games. Dunn fits the bill. With Alabama Southern Starz, she showed that has the length and skill to be a bigger guard or make a play in the lane.
Fontleroy: She reintroduced herself to the grassroots community with the Arkansas Banshees in a major way this summer. Fontleroy is a blue collar mentality kid with a refined, white collar skill set.
Hansford: She showed both the length and shooting ability with Wisconsin Flight that makes it really tough on opposing defenses to keep her in check. Headed to an Oregon State program known for playing big lineups, expect to see her as a legitimate 6-foot-2 wing threat.
Rhodes: Rhodes is the type of lead guard schools nationwide are looking to have quarterback their rosters. She was fantastic down the stretch of July with Arizona Supreme making play after play with the ball in her hands.
Smikle: She is a fantastic scorer who shined for Exodus NYC on the perimeter by finding a way to make things happen. She has the size to play three positions depending on the matchup and style of the opponent. Her production to date reminds me a lot of what Love is giving Tech right now.

Brandon Clay serves as the Director of Scouting for ProspectsNation.com and owns The BrandonClayScouting.com Evaluation Report, which is read by more than 200 colleges and universities nationwide. He also serves as the Executive Skills Director for the Brandon Clay Scouting Academy Series.