CoachHemi.com Fall Showcase Standouts
Posted
8 years 1 month ago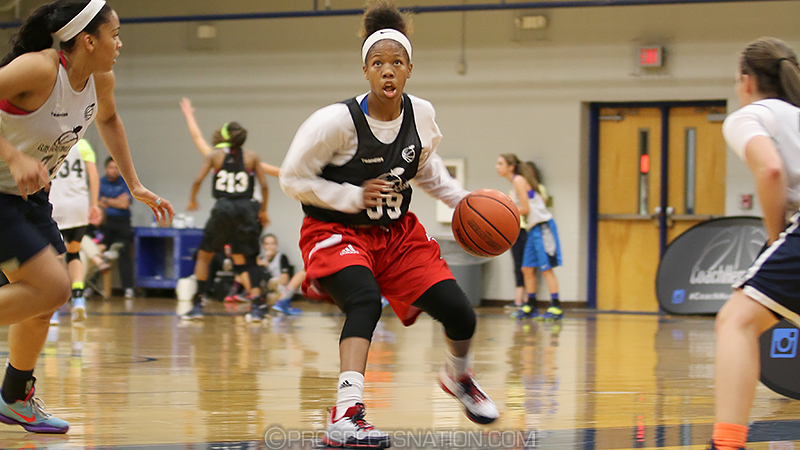 Texas-bound senior Alecia Sutton led the way at the CoachHemi.com Fall Showcase. *Photo by Nakita Hemingway.
LEBANON, Tenn., - Over 80 players from nine different states trained at competed at the CoachHemi.com Fall Showcase last weekend. The talented group of players went through drills led by Christian Simmons and his team of trainers. Players also competed in 3 on-3 and 5-on-5 games, which were broadcasted on the SUV TV. Players were able to show their skills in front of ProspectsNation.com evaluators, D-2 college coaches and other scouting services in attendance.

A hallmark of any great player is their ability to dominate whatever court they step onto at any time. Sutton made the several hour drive from the Show Me State and showed everyone in attendance exactly why she is the No. 10 prospect nationally. Her ball handling, play-creating and floor presence are the trademarks to her game and she displayed that with great affect this weekend. Even the most talented guards in the gym had trouble stopping Sutton from getting to where she wanted to go.
After another successful campaign with the Missouri Phenom this year, the University of Texas commit is now in the conversation as a two-game All-American candidate. Furthermore, Sutton should easily be listed in the Naismith Player of the Year Watch List, which will be released at the end of this month. Look for the 5-star prospect to be asked by coach Karen Astonto fill a big role in Big 12 play her freshman year.
SPOTLIGHT PLAYER
The 5-foot-8 combo guard has matured physically in the past 12 months. Cambridge landed in the upper echelon of athletes in a gym full of strong, athletic guards. The strength of her game centers on her ability to slash to the bucket to finish plays. Her quick first step and ability to take the bump are part of the reason why she is the No. 48 ranked prospect nationally. Equally as impressive in this showing was Cambridge's toughness on the defensive end. Her willingness to go toe-to-toe with Sutton on the defensive end is a positive sign in the development of the sophomore guard.
One of the new features of this year's camp was a 3-on-3 format that was designed to highlight individual play-making ability. It should be of no surprise that Hubbard's team finished in the championship game on Saturday evening. Her versatility continues to be the calling-card of her game. She makes plays everywhere on the floor, whether as a lead guard or as a post-up option. The left-handed point-forward is productive and consistent in each of the evaluation windows that we have seen her in the past six months. The last step in Hubbard's development will be adding that same consistency to her perimeter jumper.
NEXT UP
Brinae Alexander (Murfreesboro, Tenn.), Riverdale HS / Tennessee Flight – 2018
Alexander was arguably the top unranked prospect in the gym this past weekend. The 6-1 forward gets it done in a number of ways. Her high energy rebounding and defense continue to be the anchor of production on a nightly basis. However, her skill set is much more rounded than an average frontline forward. Alexander could be seen leading the break, distributing to teammates and hitting perimeter jumpers at any given point during the camp. Given Alexander's athleticism and skill she will become one of the most pursued prospects in the Volunteer State in years to come.
Although the gym was packed with talented underclassmen, the most impressive freshman in the building was Hemingway. She is a guard with a powerful build and she showed that she is not afraid to throw around her weight under the bucket. Her array of spin moves and half-hooks kept defenders puzzled both in 5-on-5 and in 3-on-3 play. However, it is Hemingway's perimeter skill that could have her as one of the top prospects nationally in her class in upcoming years. She showed range on her jumper that comes with an easy release and consistent results. She blends a rare form of explosiveness and strength on the drive, which few defenders in this camp could match.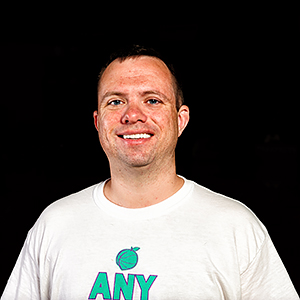 Jonathan Hemingway is the Assistant Director of Scouting for the JumpOffPlus.com National Scouting Report, is on the Naismith Trophy Board of Selectors and owns CoachHemi.com, the go-to source for coaches for X's and O's. He is the floor director of #TeamEBA camps, a site director for #TeamPSB tournaments and can be reached at jonathanhemingway@peachstatebasketball.com.