Posted
1 month 3 weeks ago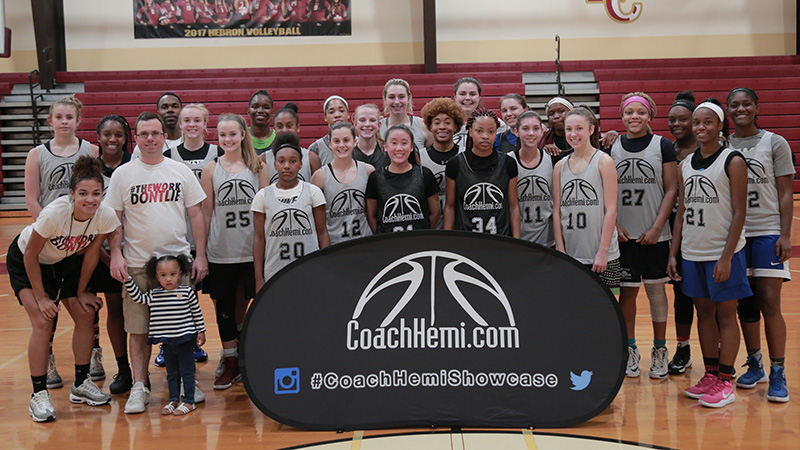 DACULA, Georgia, - Hebron Christian Academy served as the location for the #CoachHemi678 Showcase the first weekend of October. Players showcased their skills in this intimate camp setting. Here is a rundown of the top performers during the camp.
See all the action from social media here.
Standout Players
Alana Denson (Union City, Georgia), Forest Park High School - 2019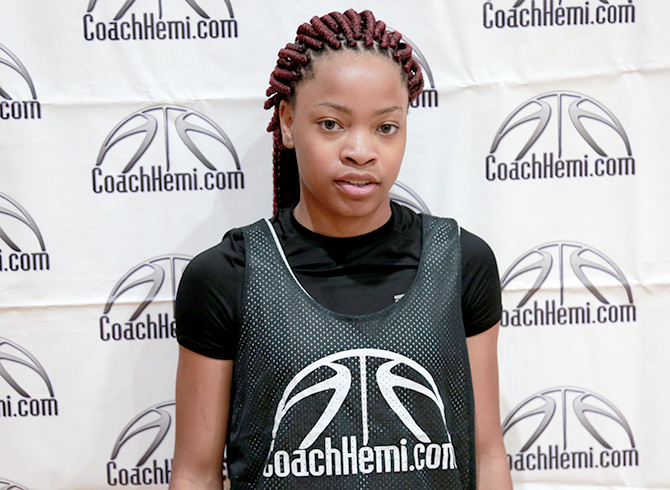 Alana Denson of Union City, Georgia. *Photo by
Parallels Media/2017.Denson drastically improved her profile as a recruitable athlete this fall. After impressing evaluators at the PSB End of the Road Championships with the AOT Celtics in September, she dominated much of the showcase with shot making. The 5-foot-7 point guard hit 3-point shots behind ball screens while also being able to attack the lane with the dribble. If she can elevate her ability to distribute efficiently, Denson will become a prime target for college coaches next spring.
Selma Kulo (Lawrenceville, Georgia), Brookwood High School – 2020
Players with size and scoring ability are the scarcest type of player to find in grassroots basketball. Kulo, a 6-4 center, is on a path to land as one of the top post players in the state of Georgia in her class. She showed soft hands and scoring touch around the basket. She still has room to grow her physicality and agility. Those areas will determine how far she can climb the ladder of on court success.
Morgan Robinson-Nwagwu (Norcross, Georgia), Norcross High School – 2019
The 5-8 guard elevated herself into the conversation as one of the better class of 2019 guards in the state of Georgia. She is a scoring guard who can create off the dribble and hit open perimeter jump shots. Robinson-Nwagwu demonstrated an array of step-back jumpers and hesitation moves to score the ball in the mid-range. She projects to play an important role for coach Angie Hembree's high school team this season.
#CoachHemi678@morgan_30_hoops has been absolutely unguardable. pic.twitter.com/GZfCEcV214

— Jonathan Hemingway (@CoachHemi) October 7, 2017
On The Radar
Class of 2020 guard Jalyn Bell of Lawrenceville, Georgia, has been gaining attention on the recruiting trail recently. She is an athletic combo guard who showed her ability to create plays on the offensive end. Bell is equally as impactful on the defensive end.
Class of 2018 post Macey Carson of Decatur, Georgia, is an under the radar prospect heading into this school season. An injury kept her sidelined during this year's evaluation periods. The 6-1 post is a strong back to the basket presence who can also hit the elbow jumper.
Class of 2022 guard Maddie Millar of Amelia Island, Florida, is an intriguing prospect. She has size and length that is ideal for the back court. She showed a lot of confidence in her ball handling throughout the camp. Millar's impact upon the game will grow as she gains experience and confidence.
Class of 2019 forward Kyasia Overstreet of Lawrenceville, Georgia, is a monster rebounder. She has strength and athleticism to clean up the weak side consistently. Offensively she showed her ability to score the ball with either hand in the paint.
Class of 2019 guard Nekiyah Thompson of Atlanta, Georgia, is a blur on the court. She disrupts the game with her defensive abilities. She has great instincts and can turn defense into offense quickly. Her slashing skills on the offensive end should earn her plenty of attention for Frederick Douglas High School this season.
Class of 2020 guard Olivia Tucker of Ball Ground, Georgia, impressed at the camp with her skill and fiery spirit. Although short, she packs a big game when she hits the court. She is a confident ball handler and a vocal leader on the floor.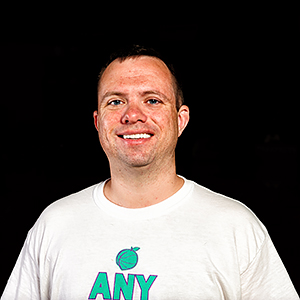 Jonathan Hemingway is the Assistant Director of Scouting for the JumpOffPlus.com National Scouting Report, is on the Naismith Trophy Board of Selectors and owns CoachHemi.com, the go-to source for coaches for X's and O's. He is the floor director of #TeamEBA camps, a site director for #TeamPSB tournaments and can be reached at jonathanhemingway@peachstatebasketball.com.