Coach Hemi 423 Camp Standouts
Posted
5 years 4 months ago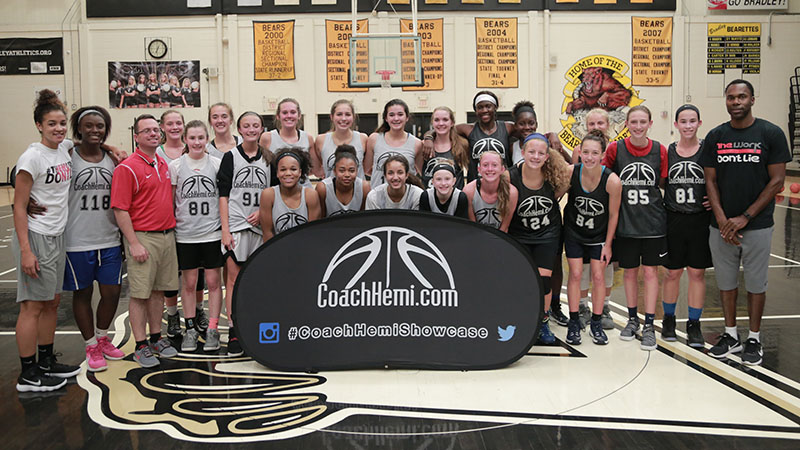 CLEVELAND, Tennessee – The Coach Hemi camp series is a setting where players can develop, compete and find national exposure. The #CoachHemi423 camp provided this stage for players during the month of September. Here is a rundown of the players who made the biggest impressions on this day.
Standout Player
Howard is currently ranked No. 19 nationally and a University of Kentucky commit. In this setting, she had little to prove in terms of her ability to play at high levels. Nevertheless, the 6-foot-1 guard came to the camp, trained hard in drills and took care of business in competitive situations. Naturally a point guard, she showed all the skills necessary to make plays in the Southeastern Conference in upcoming years. She hit the 3-point jumper with consistency while also making plays for herself and others off the bounce. Howard was physically superior to others in the camp and could exert her will when necessary. The senior will play for one of the top teams in the state of Tennessee this season. Expect her name to be mentioned when the Naismith Award committee releases their preseason watch-list in November.
#CoachHemi423

University of Kentucky commit Rhyne Howard (@howard_rhyne) came in ready to play today, and it showed in her game. @FBCMotton pic.twitter.com/SwDC8a6bPV

— Jonathan Hemingway (@CoachHemi) September 17, 2017
On the Rise
Caroline Clemmer (Franklin, Tennessee), Brentwood Academy – 2021
In terms of motor, there were few that matched the energy of the 5-6 freshman. She went hard consistently on both ends of the court. She turned loose balls into buckets and consistently disrupted on the defensive end. It is too early to tell what Clemmer will be best at by the time she graduates high school. However, given her high energy attitude she is certain to make an impact for the next four years.
Anna Walker (Cleveland, Tennessee), Bradley Central HS – 2020
In today's age of basketball, it is getting harder to find quality back to the basket post players. However, we found one in Walker who can play either the power forward or center position. Although listed at 6-feet tall, she plays the game much taller than that. She has long arms, which allow her to catch passes that would otherwise be outside of her grasp. Her hands and feet are superb for her position. Throw in the fact that she has soft touch on her turnaround jumpers and Walker has all the makings of a future double-digit scorer for the Lady Bears of Bradley Central.
Lamiah Walker (Chattanooga, Tennessee), Signal Mountain HS – 2021
Walker is a wing with many of the physical attributes needed to play the position at a high level. She is strong, quick and agile. Those qualities allow her to defend the perimeter effectively while also being an inside-out offensive threat. She showed a solid release on her jump shot and seems to be gaining confidence in her ball handling abilities. Just a freshman, Walker has time to polish her skills and turn into one of the better prospects in the Chattanooga area.
Karly Weathers (Loretto, Tennessee), South Lawrence School – 2022
It takes a special talent to be able to step onto a court with talented older prospects and still make an impact. Weathers, a 5-7 guard, shot the ball with exceptional accuracy at the camp. She has a quick release and is a potential specialist from her position. Her ball handling is not that far behind either. She should be a player that makes a splash in upcoming years with the Alabama Southern Starz organization.
#CoachHemi423 Stock
Alexis Barnes
Caroline Clemmer
Joy Douglass
Elli Chumley
Lamiah Walker (@LamiahJhanei)

Recaps soon @ProspectsNation pic.twitter.com/KyTfxfYqjH

— Jonathan Hemingway (@JLHemingwayPSB) September 21, 2017
Around The Rim
Class of 2019 guard Macey Gregg of Rossville, Georgia, has gathered several offers since July. She showed why at the camp. She is a high energy guard who can make plays as a point guard or can make shots from the wing. Look for Gregg to continue to gather attention heading into her junior year of high school.
Class of 2020 wing-forward Amelia Reuter of Cleveland, Tennessee, comes from a basketball family. Her older sister, Rebecca, is a senior at MTSU this season. Amelia is making a name for herself these days as a sharp-shooting stretch forward.
Class of 2021 point guard Jamaryn Blair of Cleveland, Tennessee, is showing great talent as a play-maker. She can weave through traffic and create shots for herself and others. She is merely scratching the surface of the type of player that she could become.
Class of 2022 point guard Ashlan Crittenden of Charleston, Tennessee, demonstrated great fundamental skill during the camp drills and games. Although just an eighth grader, she has the poise to make the right play at the time.
Class of 2022 guard Elli Chumley of Bradyville, Tennessee, displayed promise as a shot maker. Standing 5-9, she has more size than most players at her position. Her IQ and court sense allowed her to make plays regardless of where she was at on the floor.
#CoachHemi423 3/3 Champs

'22 Ashlan Crittenden
'18 Rhyne Howard
'22 Karly Weathers (@kjdweathers)

@ParallelsMedia_ pic.twitter.com/qAe4BdkMyv

— Jonathan Hemingway (@JLHemingwayPSB) September 19, 2017
#CoachHemi423 Tweets Follow @JLHemingwayPSB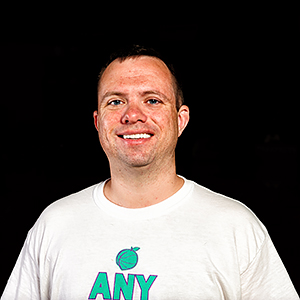 Jonathan Hemingway is the Assistant Director of Scouting for the JumpOffPlus.com National Scouting Report, is on the Naismith Trophy Board of Selectors and owns CoachHemi.com, the go-to source for coaches for X's and O's. He is the floor director of #TeamEBA camps, a site director for #TeamPSB tournaments and can be reached at jonathanhemingway@peachstatebasketball.com.