Champions League West Recap
Posted
4 months 1 week ago
MESA, Arizona – The May evaluation weekend is here and that means it's time for the Nike TOC Champions League Session 2, the regional Nike EYBL Session and the Nike TOC Spring Classic divisions were all buzzing in the desert.
This first look focuses on the Champion's League and the Nike TOC divisions of the event.
THE CHAMPIONS LEAGUE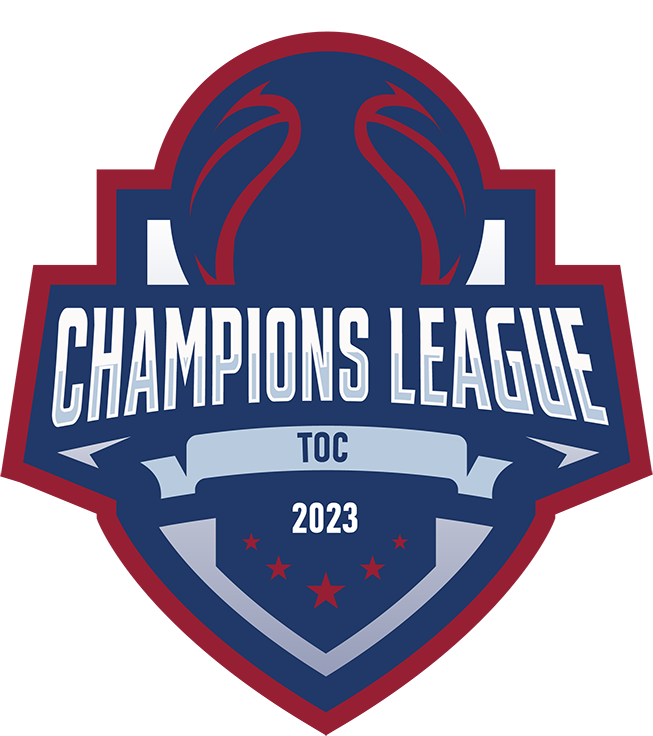 The Western Regional session has 12 teams across three high school age groups with hopes of great seeding heading into the league championship tournament in Chicago this July. Some of the Western Region CL teams got a tune up during the April viewing period at the ELITE is EARNED Spring Invitational and the play in Arizona showed some teams have been working the past month.
Parity is always a good thing and no team in either Champions League pool went undefeated or 0-fer. That said the teams favored heading into the summer are clear.
ProFormance Hawaii 17 CL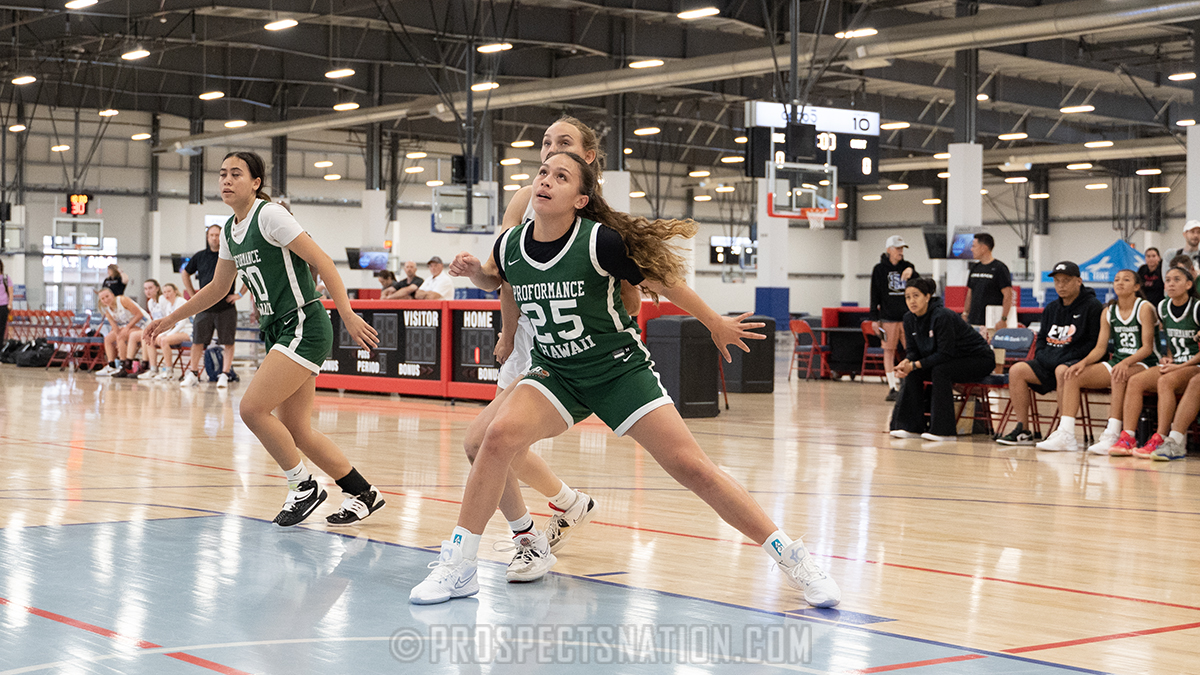 If there's one thing you can count on from a ProFormance team it's energy. Players like 2025 Makelah Richardson from Honolulu, Hawaii, fly around the court causing pressure, chaos and disruption that lets this group get out and run. Strong guard play from Justice Kekauohu, a 2024 prospect from Waimanalo, Hawaii, has this squad looking like a favorite heading into the big championship bracket for the Champions League.
Sagebrush Hoops Black 17 CL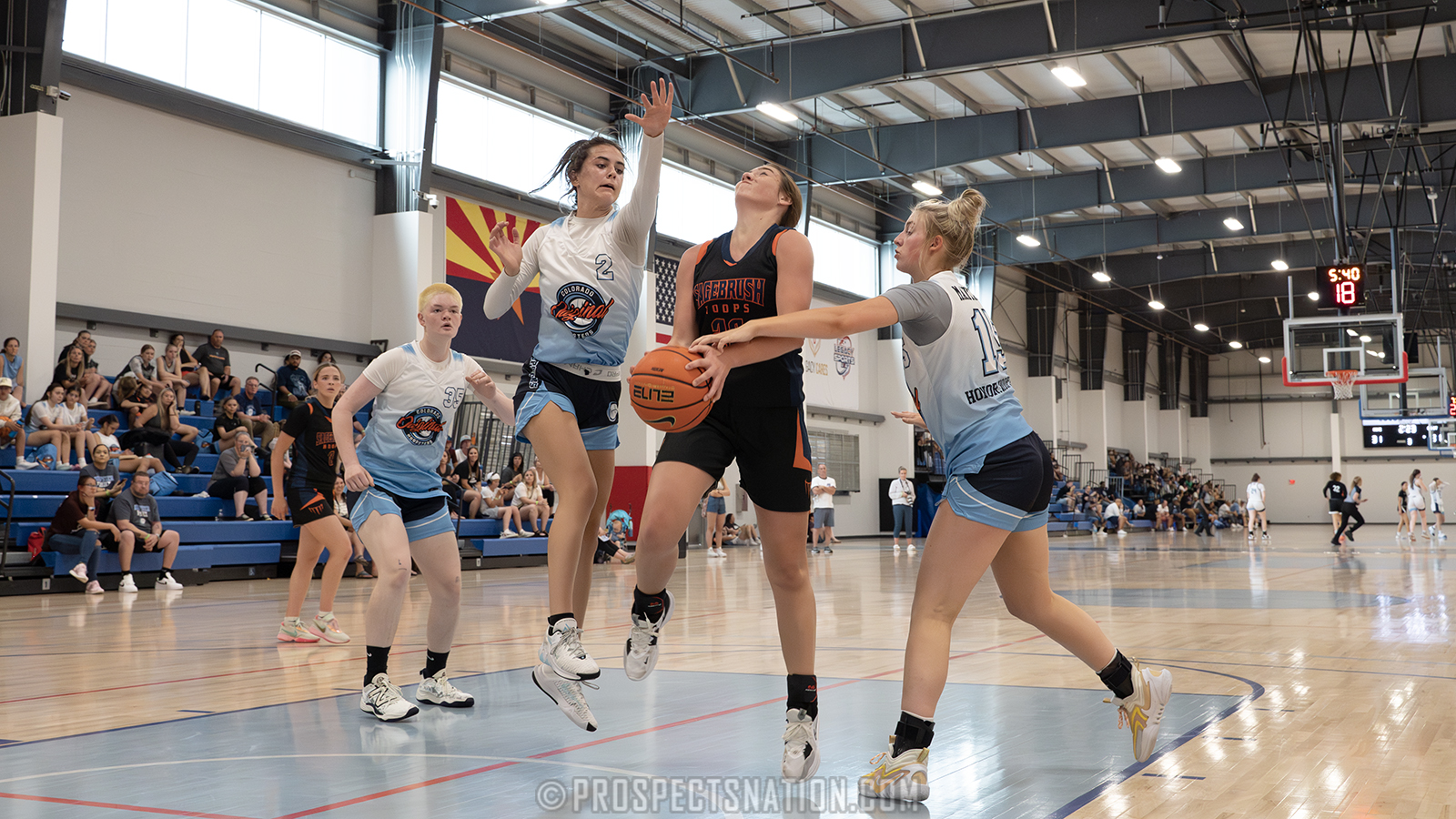 Sagebrush Hoops came in after a strong April viewing weekend. Lauryn Madsen, a 5-11 wing from Warden, Washington, was impressive all three days. She showed range and versatility and paired with the strong play from Nicole Wertenberger, a 2025 from West Richland, Washington, getting downhill, and good play from Haylee Johnson of Kennewick, Washington, the team was rolling.
Southwest Premier 17 CL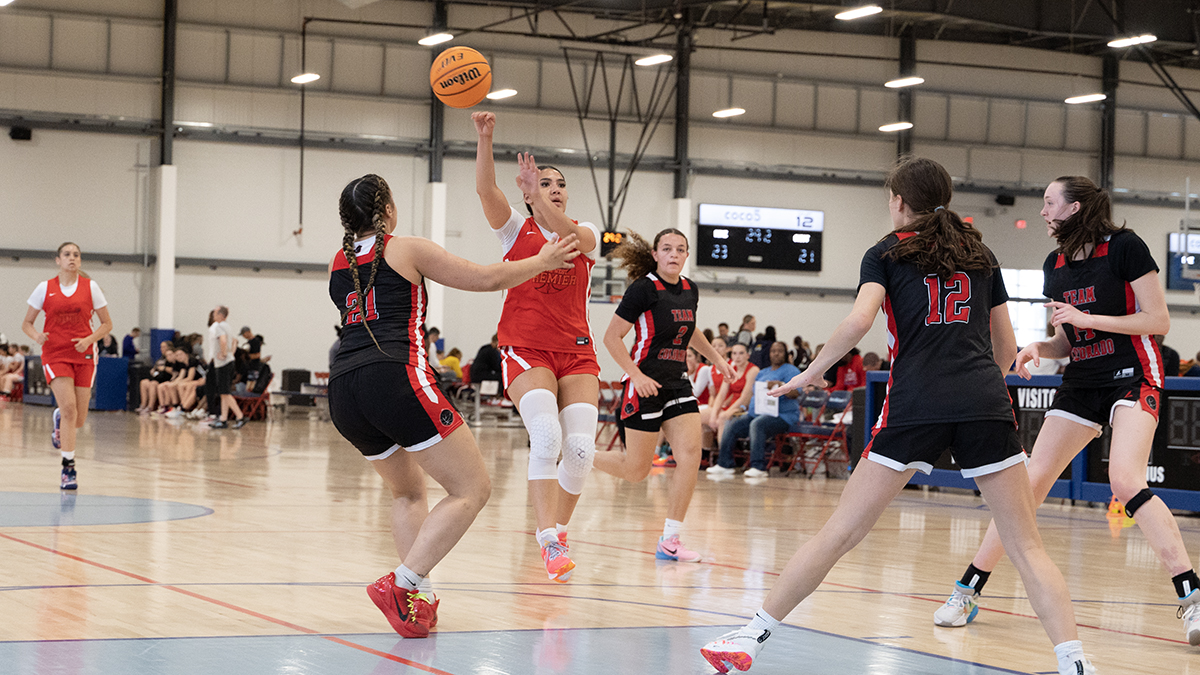 Other than a slip up on Saturday against VK Gold, Southwest Premier had a stellar weekend, finishing 4-1. The activity and toughness from Ava Pautz, a 5-11 wing from Phoenix, Arizona, set the tone. Coupling that with playmaking from Jocelyn Chavez of Surprise, Arizona, Isabella Majarucon of Glendale, Arizona, toughness from Maureen Ulrich of Scottsdale, Arizona, and the matchup issues posed by Zoe Carrillo of Laveen, Arizona, and you have a real contender.
Tree of Hope Idaho CL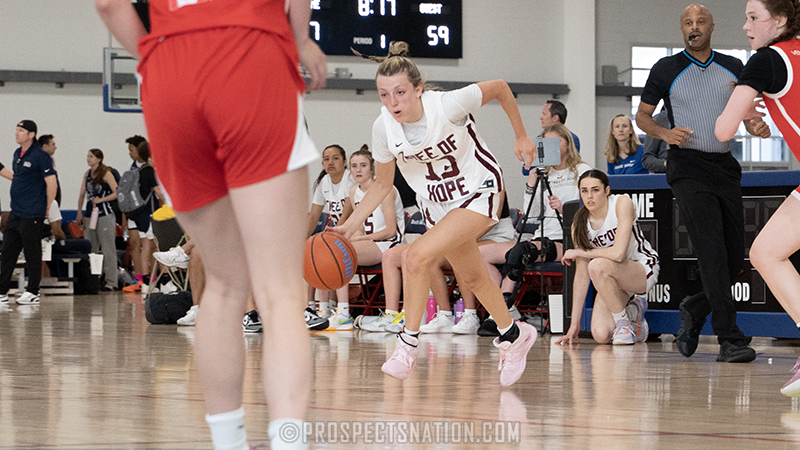 The guard play of Tree of Hope Idaho stood out all weekend and led the program to a 4-1 finish, losing only a tight game to SW Premier. Lead guard Carlie Latta of Paul, Idaho, is as entertaining a player as she is impactful. She took over stretches in every game and that led to teams trying to take her away. The play of Paige Cofer, a 5-11 swing player from Eagle, Idaho, a Utah Tech commit, made focusing on Latta an ineffective strategy as well. She proved a steady scoring option who can score from all three levels. Add in the play of lefty sophomore Avery Patricco of Boise, Idaho and this group was a tough out.
More Champions League Notables
Alana Biosse – Aurora, CO – CO Hoopsters Blue
Alexandra Padilla – Tigard, OR – Oregon Elite Gold
Allyson Schimel – Corbett, OR – Oregon Elite Navy
Aiyanna Perkins – Phoenix, AZ – SW Premier 16
Amora Alston – Baltimore, MD – Team Melo MD23
Avery Knapp – Danville, CA – Cal Stars
Ella Mahaffey – Leesburg, VA – Fairfax Stars Showcase
Geormaya Davis – Clinton, MD – Fairfax Stars Showcase
Isabella Simmons – Hermiston, OR – Oregon Elite Navy
Kiara Green – Hillsboro, OR – Oregon Elite Black
Jennesse Byrd – Aurora, CO – Team CO Icon
Louise Dykstra – Vancouver, BC – VK Gold
Mackenzie Buckner – Phoenix, AZ – SW Premier 16
Makenzie Alapai – Holualoa, HI – ProFormance Hawaii
Mia Dipuccio – Chandler, AZ – SW Premier 16
Natalie Patrick – Burbank, CA – Arizona Stars
Natalie Thornton – Thornton, CO – CO Hoopsters Blue
Payton Ratcliffe – Wilsonville, OR – Oregon Elite Gold
Sheridan Kennedy – Whittier, CA – Arizona Stars
Shea Joko – Santa Ana, CA – Arizona Stars
Sophia Sabus – Golden, CO – CO Hoopsters Blue
Sophie Morales – Chandler, AZ – SW Premier 16
TOC Divisions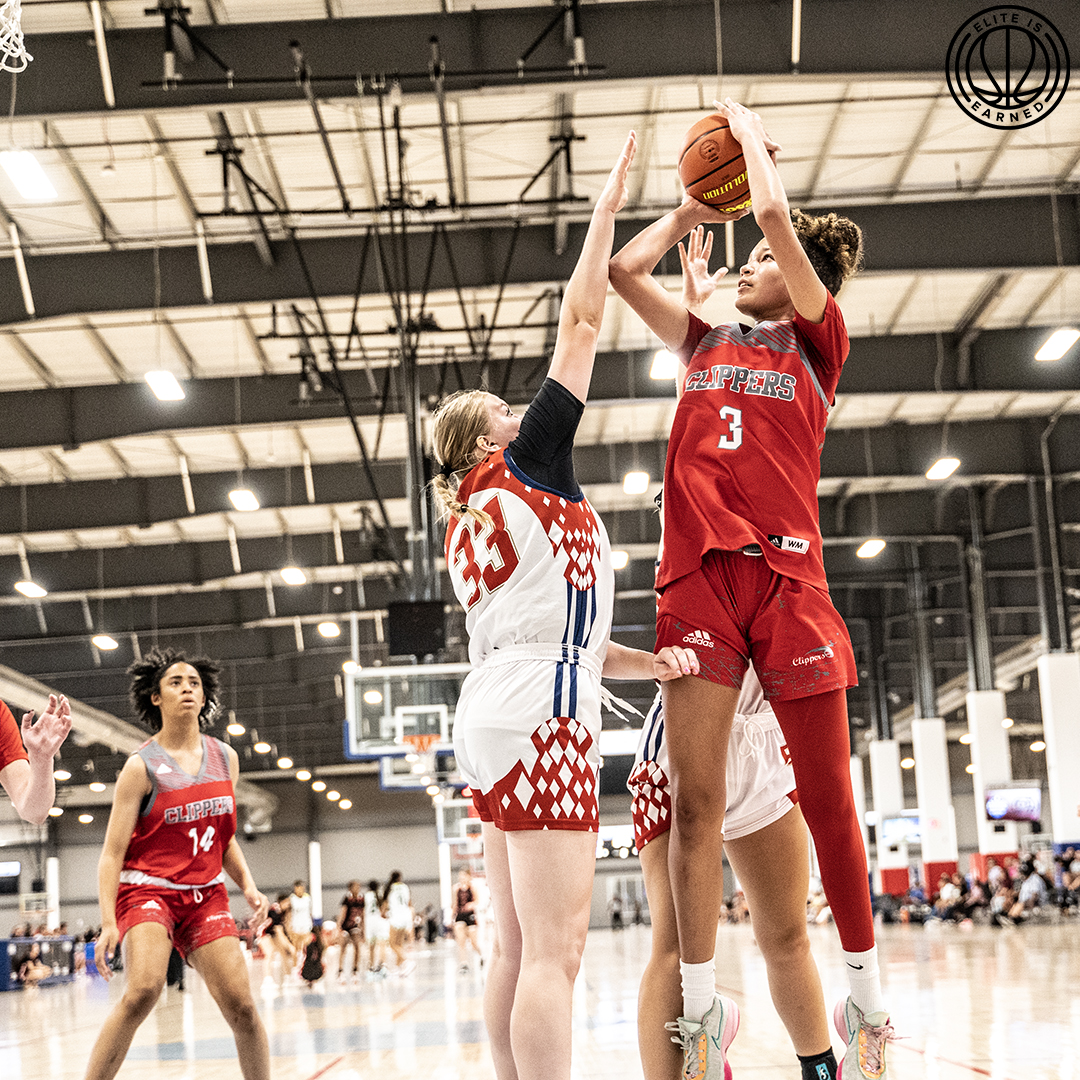 Two teams to continue to watch this summer from TOC divisions are Way To Win Gold and NM Clippers Lockdown 16U. Both teams cruised through their pools, finishing the weekend with a division championship banner.
Way To Win has a well-balanced team that we've come to expect from a Barb Berry coached team. We were impressed with the big contributions they got from Jazmyn Shipp, a 6-0 forward in the 2024 class from Bonney Lake, Washington, and Sofia Aluas, a 5-9 wing in the 2024 class from Redmond, Washington.
The NM Clippers Lockdown 16U is led by Brihanna Crittendon, a 6-2 swing player from Thornton, Colorado. She's thrust herself in to the national conversation for top five consideration in the 2026 class. As dynamic as she is she's not a lone with fantastic play from Brooklyn Charlo, a 5-11 guard in the 2025 class from Mead, Colorado, and Chloe Parker, a 5-7 point guard in the 2026 class from Castle Rock, Colorado.
James Parker and Mark Wilkerson contributed to this report.

Chris Hansen is managing editor of ProspectsNation.com and serves on the McDonald's All-American and Naismith Trophy selection committees. He was a co-founder of and the national director of scouting for ESPN HoopGurlz from 2005 until 2012 and is the director of the Check Me Out Showcase and ELITE is EARNED events. He can be reached at chris@chrishansenbasketball.com.