Canadian Assessment Camp -- Jan. 2015
Posted
8 years 6 days ago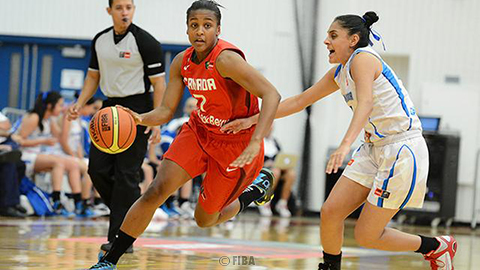 Shay Colley, a South Carolina commit, is one of the top prospects outside the United States. *Courtesy of FIBA.com.
Tweet
NORTH TORONTO, Ontario -- The Canadian Assessment Camp is a bi-annual gathering of the country's top prospects. Held on the Humber College campus, the camp gives everyone involved a chance to compete against and train with the best that Canada has to offer. Here's our assessment from the latest edition of camp.
♦ Shay Colley of Brampton, Ont., has emerged as, arguably, the premier prep in the country. Ranked No. 5 in the International ELITE 25, the future South Carolina scoring guard has a unique combination of athleticism and skill. Look for the four-star prospect to make an impact for an already talent-rich Dawn Staley roster.
♦ Like Colley, Bridget Carleton of Chatam, Ont., has shown herself to be one of the country's brightest young stars. After signing with Iowa State in November, the four-star wing played some of the best basketball that we've seen her play to date in this setting. The No. 9 ranked prospect in the International ELITE 25, Carleton's length and versatility allowed her to make plays on the perimeter on both ends of the hardwood.
♦ Illinois coach Matt Bollant has himself a steady presence en route at the point guard spot in class of 2015 prep Jaelyne Kirkpatrick of Oakville, Ont. The No. 14 prospect in the class, internationally, Kirkpatrick has earned a four-star rating with her timely passing and floor distribution
♦ Ranked No. 17 in the class of 2015 ELITE 25, Oregon signee Lauren Yearwood of Victoria, B.C., brings length to the post position. Her willingness to rebound the basketball and run the floor in transition will be a welcome sight on the Eugene campus starting next fall. Follow @BrandonClayPSB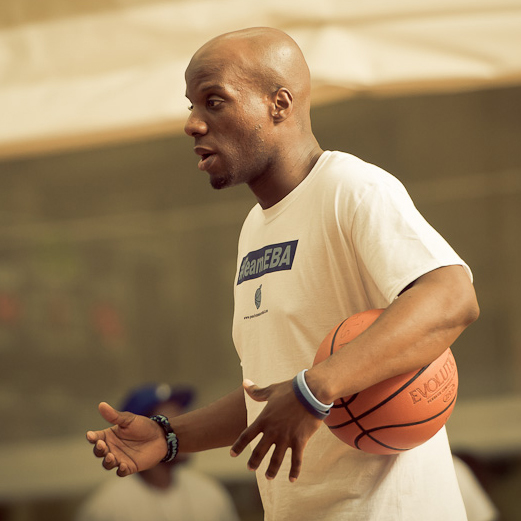 Clay is the owner of the JumpOffPlus.com International Scouting Report, PeachStateBasketball.com and ProspectsNation.com. He can be reached at brandon@prospectsnation.com.