Bueckers Next Step Is Storrs
Posted
4 years 5 months ago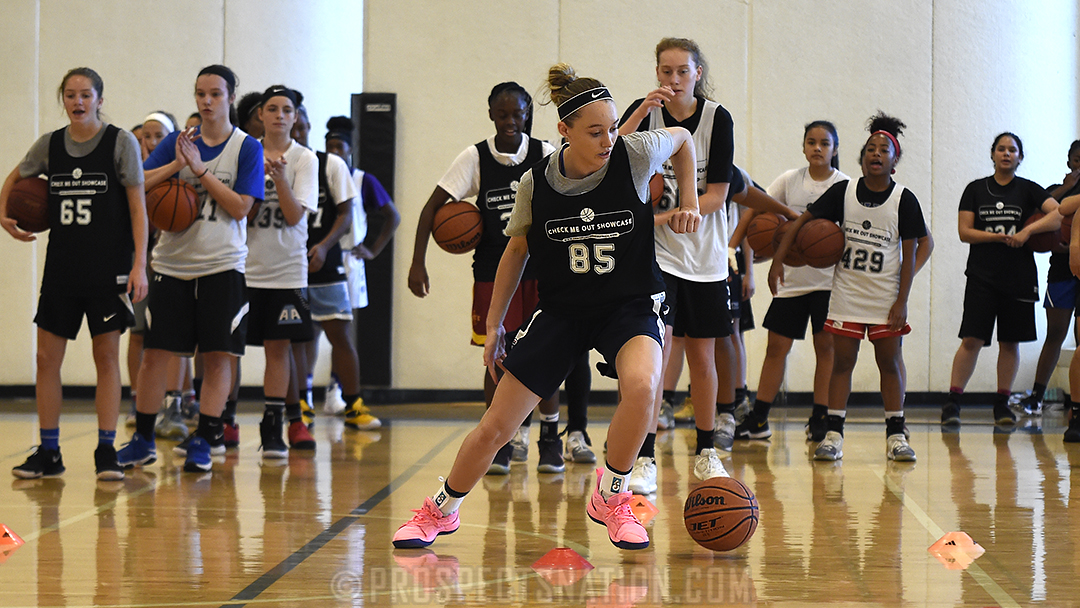 Paige Bueckers trains at her fifth straight Check Me Out Showcase in September 2018. The No. 1 ranked junior has committed to Connecticut. *Photo by Chris Hansen.
Paige Bueckers of St. Louis Park, Minnesota, is as decorated a high school basketball star as you can find. The 5-foot-11 inch point guard is ranked No. 1 in the 2020 class by ProspectsNation.com, she has multiple FIBA gold medals from representing USA Basketball, two time Gatorade State Player of the Year, Naismith Trophy All American First Team selection, a state championship and pretty much her pick of colleges, all of which is well deserved.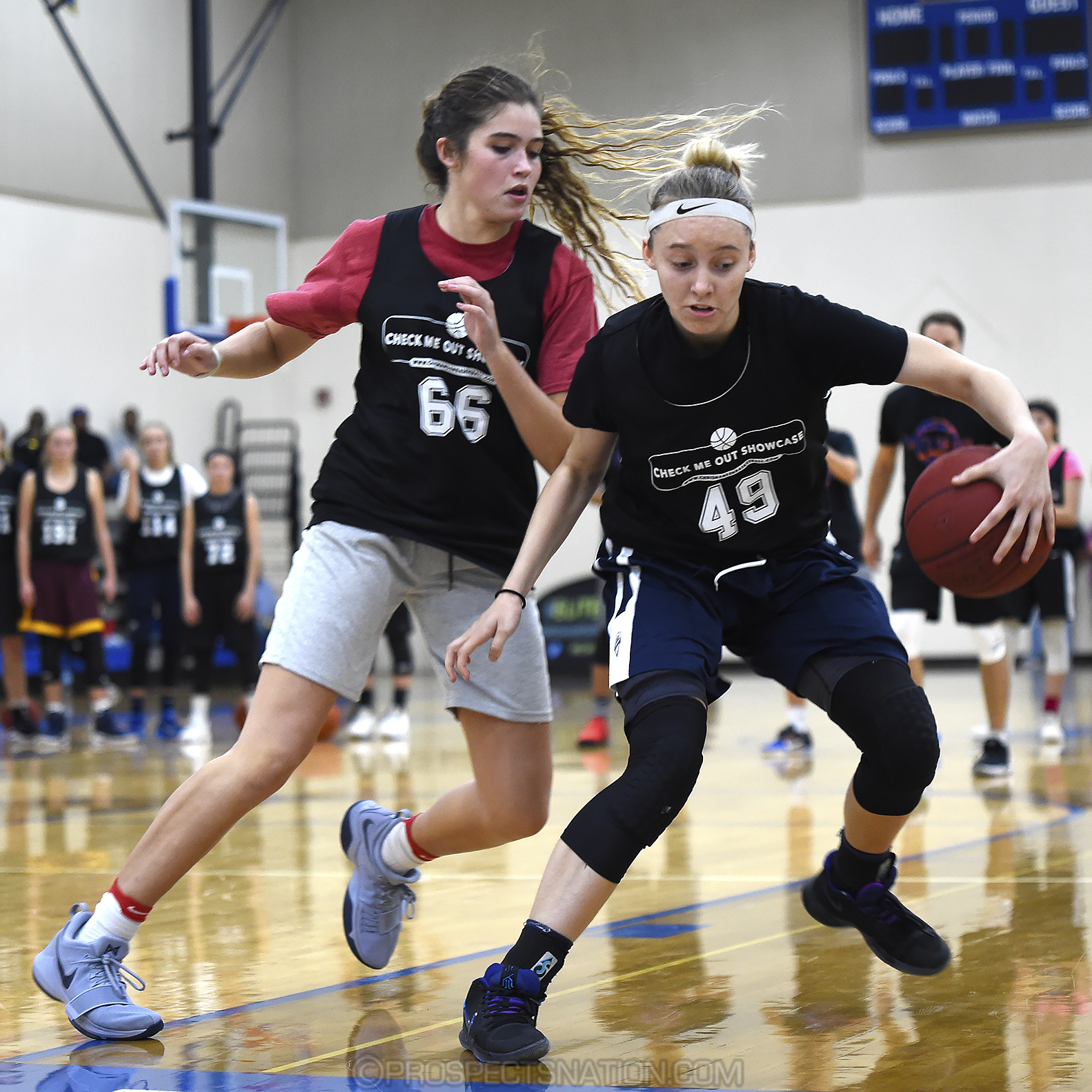 Bueckers' commitment Monday to the Connecticut Huskies isn't a surprise, but it's hugely impactful. With the graduation of Napheesa Collier and Katie Lou Samuelson this year and Crystal Dangerfield next year, the next wave to carry the brand that is UConn Women's basketball now as a point guard.
Fans and news outlets began the questioning the program's dominance of the recruiting landscape after signing just one player in 2019, Aubrey Griffin. This is on the heels of a two-player class in 2018 of Christyn Williams and Olivia Nelson-Ododa.
The 2017 class would have, in theory, provided the depth but Andra Espinoza Hunter transferred to South Carolina and Lexi Gordon left for Texas Tech this season.
This mix comes after the bar was set unreasonably high with the players graduating in 2016 winning four straight national championships and the trio of Breanna Stewart, Moriah Jefferson and Morgan Tuck going 1, 2, 3 in the WNBA Draft that year as well.
By adding the five-star rated and top ranked player in the class, Connecticut is getting an elite recruit with the characteristics to be successful under the microscope there.
"From my initial evaluation on Bueckers as an eighth grader, it was evident that she had a chance to be special," Brandon Clay, publisher of ProspectsNation.com said. "Her scoring prowess was on full display back then as she dropped 22 points on seven of nine shooting including six of seven from 3-point range a varsity game as an 8th grader. She only played 15 minutes. That said, Bueckers should have an opportunity to step on Campus in Storrs and provide the Husky faithful with more of the same consistent production that she's brought to the hardwood since that cold December day in 2015. Her ability to play handle the ball coupled with the skill to score puts me in the mind of the legendary Sue Bird during her Christ The King days."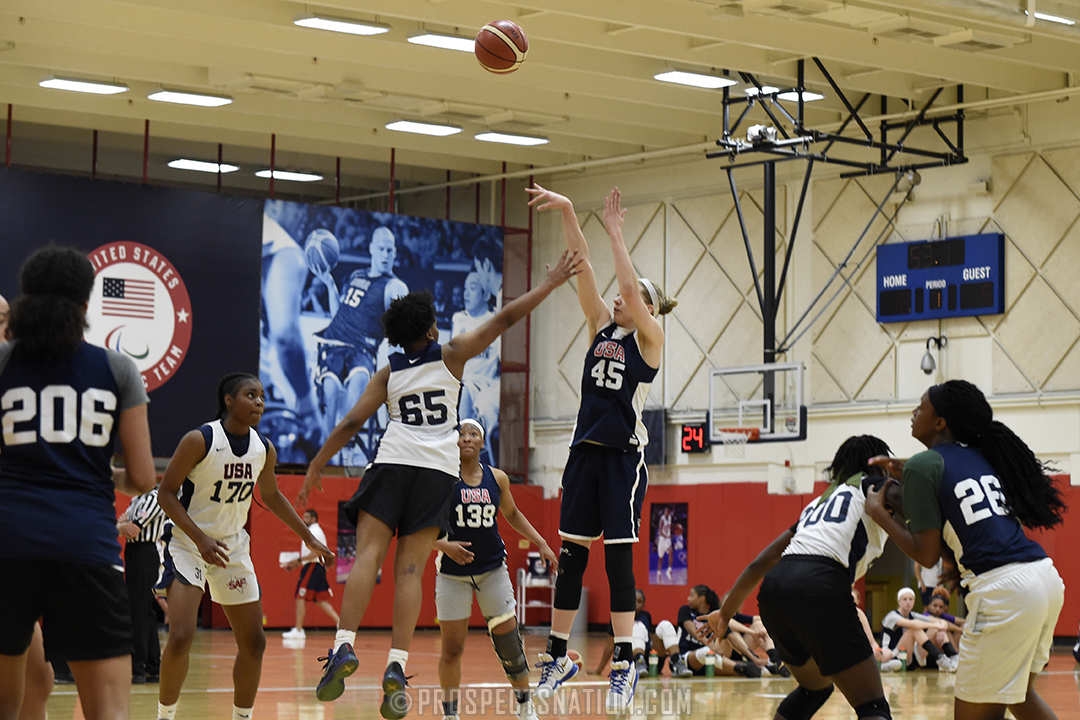 The great thing about Bueckers' game is that despite the early praise and hype, she has continued to develop her game. Having the chance to watch her in a team setting as well as work with her in the camp setting at the Check Me Out Showcase each year since she was in the 7thgrade.
Her growth defensively has really stood out over the last year. Another impressive trait is her ability to handle the spotlight. Wherever she goes people know who she is and this commitment to Connecticut will only increase the notoriety. She handles it all with grace. She spends extra time in the gym with youngsters and seems to truly enjoy being challenged by other players constantly.
Her play at the USA Basketball trials this past spring showed she is a full on playmaker. She scored the ball effortlessly against the best competition you can find and found ways to get set up teammates as well. It's one thing to be ranked No. 1 and it's another to play like the best guard in the class.
Bueckers is the first commitment for Connecticut in the 2020 class that is loaded with talent at the top.

Chris Hansen is managing editor of ProspectsNation.com and serves on the McDonald's All-American and Naismith Trophy selection committees. He was a co-founder of and the national director of scouting for ESPN HoopGurlz from 2005 until 2012 and is the director of the Check Me Out Showcase and ELITE is EARNED events. He can be reached at chris@prospectsnation.com.