Breakout Class: Vanderbilt
Posted
10 years 1 week ago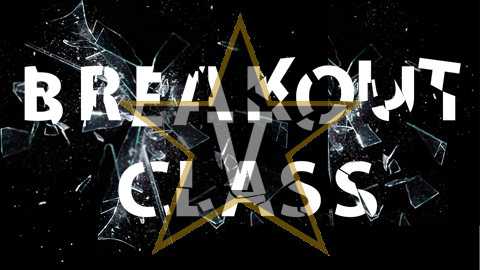 Melanie Balcomb and Vanderbilt are on the verge of a third straight top 10 recruiting class.
Tweet
So often in women's college basketball success in March is contingent upon success during the recruiting season. Occasionally you will find a true Cinderella story where a team of underdogs get hot and shock the world, reaching a Sweet 16, but usually it is the collection of who's who competing on the floor for the right to be the national champion.
With that comes the added importance of finding, evaluating, and adding talent to your roster, a process that Vanderbilt coach Melanie Balcomb and her staff have had a lot of success with in their 2012 and 2013 recruiting classes. Two top 10 caliber groups that look to have possibly set up a three-year snap shot of recruiting that could see Vanderbilt as a mainstay in late March for the near future.
It's very plausible that Vanderbilt will score its third consecutive top 10 recruiting class in a row this year as the Commodores have five ELITE 150 prospects verbally committed for the class.
This group is led by No. 24 Paris Kea of Greensboro, N.C., a lightning rod at the point guard position who will be able to run the team and score the ball at a high level. Kea's addition to Vanderbilt's roster gives them another dimension as now they have that elite point guard to help them compete with the top programs in the SEC.
Brandon Clay and Marques Burnett team up to discuss Vanderbilt's Breakout Class:
Having scored an All-American off guard in the class of 2013 in Rebecca Dahlman, the potential combination of Kea and Dahlman in the Commodore backcourt would give Balcomb and her staff one of the best guard duo's in the country. Not to mention the presence of two top 100 caliber high school recruits in Morgan Batey and Jasmine Jenkins that both saw major minutes as freshmen this year and would be rising juniors upon the arrival of Vanderbilt's 2014 class.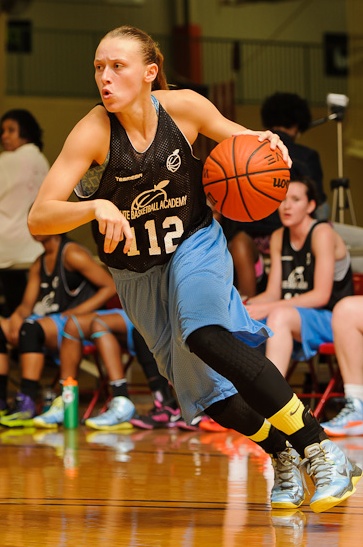 '14 ELITE 150 guard Rachel Bell.
*Photo by Ty Freeman.
Add to that the commitments from Christa Reed and Rachel Bell as Kea's classmates, and ELITE 150 prospects in their own right, and it is clear to see that the Commodore backcourt is loaded with talent and depth for years to come.
For all that Kea brings to the table offensively, Reed and Bell have the ability to give Vanderbilt an added punch on the perimeter as well. No. 59 in the class, Reed has combo guard potential, centered on her very good perimeter shooting, while No. 74 Bell is more of a slashing wing with a reliable mid-range jumper. Both players provide Balcomb and her staff with a wealth of options and depth in the backcourt.
Vanderbilt's success in the 2014 class doesn't just stop on the perimeter; Balcomb and Co. were able to score a pair of frontcourt players as well. Twin sisters Audrey-Ann and Kahleann Caron-Goudreau, ranked 51st and 138th, respecitively, should fit in well in Vanderbilt's system. Both players have the ability to make plays with the ball in their hands but also possess the size to not give up anything on the defensive side of the ball. The twins have migrated from Canada to Sarasota, Fla., for their last two years of high school and should be able to transition to Vanderbilt very well as their games are an excellent fit for the SEC school. At 6 feet 2 inches each, both have the ability to face the basket and pull opposing forwards and posts away from the rim. This will allow Vanderbilt and its new treasure chest of talented guards to play in space and cause opposing defenses a world of trouble.
The Caron-Goudreau sisters are not only a great fit in Vanderbilt's offense, but they are also an excellent compliment to Vanderbilt's 2013 addition in the post, Mar'ques Webb, sho should be able to apply the power around the basket while the twins add the finesse.
Under Balcomb, Vanderbilt has been known to open the floor up and allow its players to make reads and cuts in space. Balcomb's offensive freedom and multi-dimensional roster has always made the Dores a tough team to prepare for. Adding a playmaking point guard like Kea, versatile guards like Reed and Bell, and two forwards with the ability to pass, handle, and score the ball, will give Balcomb and her staff a ton of options to play with during the next four years. Only time will tell if the string of success on the recruiting trail will pay off for Vanderbilt fans, but this collection of talent in Nashville is shaping up to be as good on paper as any group Balcomb has had in her time at the helm of the SEC school. That has to make the staff and the program's fans at least a little excited about the next couple of years in Nashville and should lead to a couple of deep runs into March. Follow @KeilMoorePSB

Moore is the Director of Scouting for the JumpOffPlus.com National Scouting Report and international scouting report. He has been a member if the women's basketball community for more than six years as a trainer and evaluator. He can be reached at keil@prospectsnation.com.