BCT Open Run - Mid October
Posted
1 month 1 week ago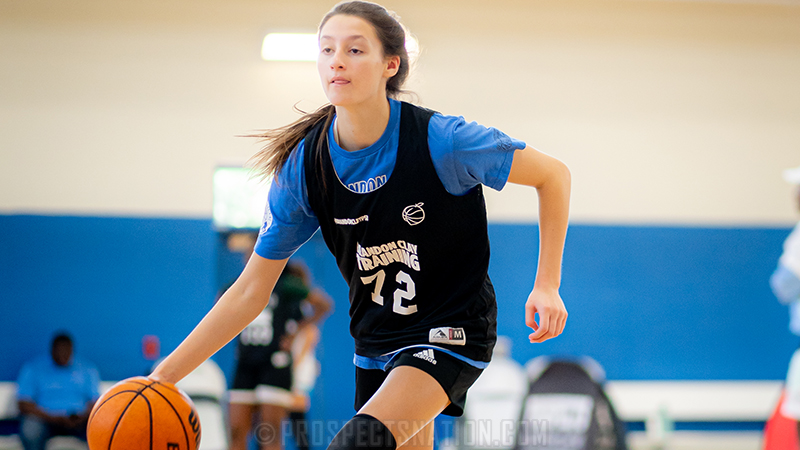 Ellison Steinhauer was at the BCT Open run honing her scoring skillset. *Photo by Anthony Lugardo.
ATLANTA - The Open Run is an opportunity to get in the gym with the Brandon Clay Training staff. Former University of Kentucky star guard and BCT alum Maci Morris was the headline trainer this weekend. Here are some of the standouts from Saturday's session.
Class of 2024
Lucy Hood of Rabun County High School (Ga.) has taken the next step in her development this off-season. After committing to Western Carolina in July, it seems that Hood is even more fueled up now than she was prior to choosing Kiley Hill's program. Hood is due for a monster senior campaign for Rabun County coach Dee Dee Dillard and the Wildcats.
Class of 2025
Kylie Watkins of White County High School (Clayton, Ga.) has been active this fall working her way back from an ankle injury before school season starts. Watkins has the versatility and length to average a double double in points and rebounds this year.
Class of 2026
It's hard to find players with the upside of Ava Andrews or Toni Warren but Peace Ashina of South Gwinnett High School (Snellville, Ga.) fits the bill. Ashina has the talent and upside to be one of the Peach State's most versatile producers over the next three seasons. Her athleticism and instinct package is second to none.
For bigs like Trinity Grant of Eagle's Landing High School (McDonough, Ga.), getting live ball reps in multiple facets offensively is a major key. Grant's money will be earned on the defensive end of the hardwood as as rim protector and rebounder. That said, being able to finish around the bucket is a major plus. Look for Grant to do just that this school season.
Ellison Steinhauer of Pickens High School (Jasper, Georgia) is poised to be a real stock riser over the next 12 months. Her skill set is next level as a prospect capable of scoring at all three levels. She can handle a team as well. That skill will be on display next spring and summer with the Southeast All Stars.

Brandon Clay serves as the Director of Scouting for ProspectsNation.com and owns The BrandonClayScouting.com Evaluation Report, which is read by more than 200 colleges and universities nationwide. He also serves as the Executive Skills Director for the Brandon Clay Scouting Academy Series.