BCT All-American Spotlights I
Posted
11 months 3 weeks ago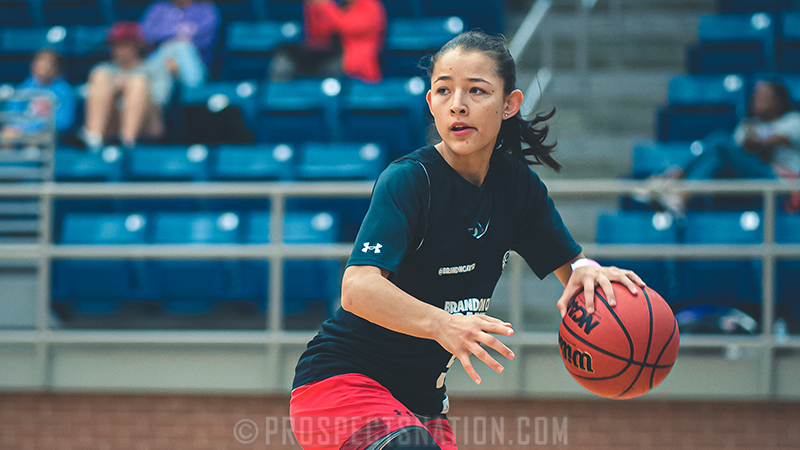 DALLAS, Texas – The Brandon Clay All American Showcase allowed some of the nation's elite prospects to start working on their games heading into the fall. We offered a spotlight training session ahead of the start of the sessions. Here are the first set of takeaways from that workout:
Cavin has good size at the forward spot. She has good footwork and showed here that she can be a shotmaker. Cavin was consistent here just like she was in Phoenix. Not fading on her jumper is the next big step of Cavin's game. The tools are there.
Adrianna Drake (Little Elm, Texas), Walker Middle – 2027
Drake can really shoot it. Her shot is the same every time no matter which way she goes. In that regard, Drake is a unique type with the ball in her hand shooting it. Showing that she can create space off the bounce is the next step In her shooting development.
Edwards has a nice tall follow through. She shoots the same shot every time. Her footwork can continue to tighten up but mechanics are good. She is a well conditioned guard which allows her to stay strong all the way through her shot. Edwards wrist snaps on almost every shot.
Brooke Maupin (Argyle, Texas), Argyle Middle – 2027
Maupin has a slight frame with a consistent jumper from the outside. She is a shot maker. Maupin's ability for two shots to look the same is impressive. That should only continue to flourish as her physical strength does.
Moten has shown real improvement since this time last year. Her shot is more clean and motion is concise. It's evident that she's putting the time in to grow. Almost every shot came out the same.
Taige Norwood (Fayetteville, Arkansas), Farmington JH – 2028
Norwood has good footwork for a smaller guard. Given both her age an stature, she can really shoot it. Norwood is super skilled in that regard already. The next stage of her development is kargely based on physical maturation. She is a talented shot maker who will only grow with time.
Izzy Majarucon (Glendale, Arizona), Deer Valley – 2024
Majarucon's shot is clean, compact and consistent. She's got one of the nicer outside shots that I've seen in the Western Region. Follow through is high, wrist snaps down. Elite shooter technically. More range will come with strength.

Brandon Clay serves as the Director of Scouting for ProspectsNation.com and owns The BrandonClayScouting.com Evaluation Report, which is read by more than 200 colleges and universities nationwide. He also serves as the Executive Skills Director for the Brandon Clay Scouting Academy Series.