Posted
2 years 8 months ago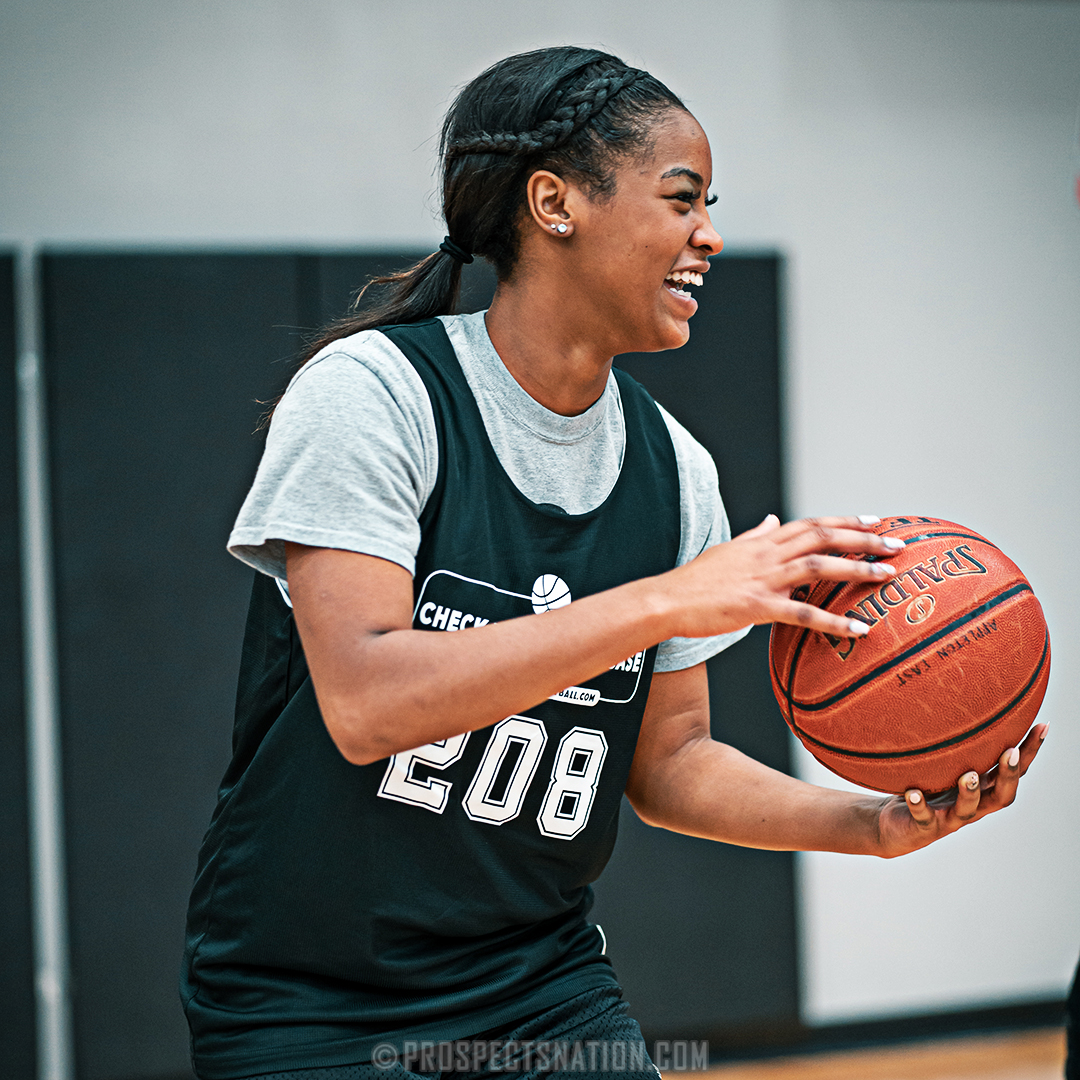 Ashlon Jackson has a reputuation for smiling and bringing joy to the court even while being a fierce competitor. *Photo by Anthony Lugardo.
Ashlon Jackson, the 6-foot wing-guard from China, Texas, woke up on her birthday and announced her verbal commitment to Duke in a video on Twitter and Instagram. Jackson is the second ELITE 60 level commitment for the Blue Devils in the 2022 class to date.
"Honestly it was the coaching staff that played a big part in my decision,"Jackson said. "At Duke, the academics are bananas, the culture is second to none, and to play for a coach that has won at multiple high levels, I am more than happy and thankful to be able to share my 4 years with her."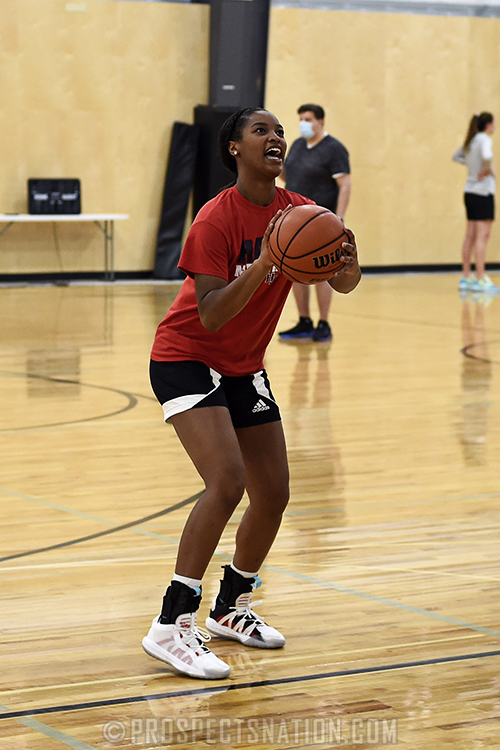 Jackson shoots at the Breakfast
Club workout in Austin, TX.Jackson was one of the most consistent shooters mechanically that our staff got to train with all summer. During sessions in both Austin and Dallas, she showed both the aptitude and ability to take teaching then incorporate it in her game. Jackson will give Duke coach Kara Lawson a versatile piece offensively with the athleticism and skill to play any of the three perimeter positions. Her IQ on and off the floor should provide Lawson a feel that reminds her of coaching emerging star Jaylen Brown during her time with the Boston Celtics.
Duke is on a hot recruiting streak. In the Fall the Blue Devils landed 6-3 forward Shay Bollin of Bridgewater, Massachusetts. The two trained together in Dallas at the ProspectsNation.com Friday Night Lights session and both have drawn high praise nationally for their competitive nature and high basketball I.Q. In addition Duke added Louisville transfer Nyah Green of Allen, Texas. Green was the No. 7 prospect in the 2019 class and played for the same club program, San Antonio's Finest, that Jackson plays for.
This recent news offers a window into what Lawson has in mind for her program. The program released all the prior 2021 commitments upon her arrival. The team has also cancelled its season four games due to COVID-19 related concerns.
Green will technically be on the roster this season and get the eligibility back, giving her three years to play at Duke, two of which should be with Jackson and Bolin.

Chris Hansen is managing editor of ProspectsNation.com and serves on the McDonald's All-American and Naismith Trophy selection committees. He was a co-founder of and the national director of scouting for ESPN HoopGurlz from 2005 until 2012 and is the director of the Check Me Out Showcase and ELITE is EARNED events. He can be reached at chris@prospectsnation.com.

Brandon Clay serves as the Director of Scouting for ProspectsNation.com and owns The BrandonClayScouting.com Evaluation Report, which is read by more than 200 colleges and universities nationwide. He also serves as the Executive Skills Director for the Brandon Clay Scouting Academy Series.