Posted
1 year 2 months ago
Class of 2023 Guard KK Arnold of Germantown, Wisconsin, made the choice to continue her college career at the University of Connecticut. Currently ranked as the nation's No. 1 Point Guard in the class, expect the USA Basketball 16-and-under selection to provide the Huskies with another elite level piece to the roster puzzle.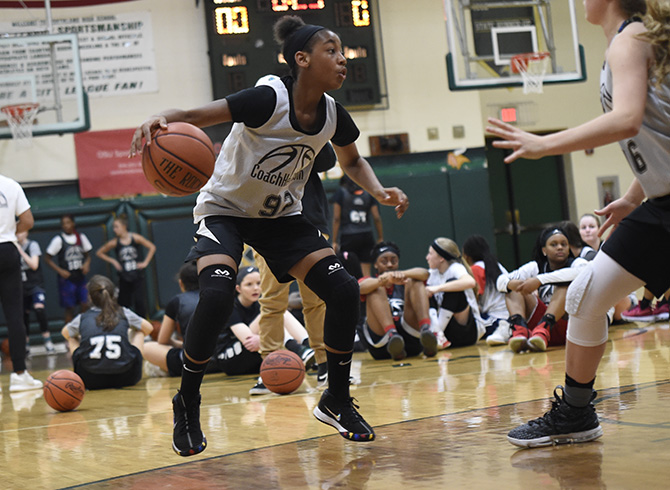 "I chose UConn because of the opportunity to play for the first ever program that I dreamed about playing for since third grade," Arnold said.I also chose them because I believe the program will assist in my continued growth and development at the next level. I am thankful and grateful for my opportunities as I move closer to my dreams and play for Geno Auriemma."
Since Arnold made her choice, fellow junior guard Ashlynn Shade of Noblesville, Indiana, has also chosen Storrs as her future home. The two have the tools to combine forming yet another notable backcourt pairing for a school that has no shortage of legendary perimeter players.
"I believe that I will bring a quicker up-tempo point guard mentality and presence to the roster," Arnold said. "In addition, I expect that my on the ball defense abilities will keep climbing during my career there."

Brandon Clay serves as the Director of Scouting for ProspectsNation.com and owns The BrandonClayScouting.com Evaluation Report, which is read by more than 200 colleges and universities nationwide. He also serves as the Executive Skills Director for the Brandon Clay Scouting Academy Series.