Posted
1 month 1 week ago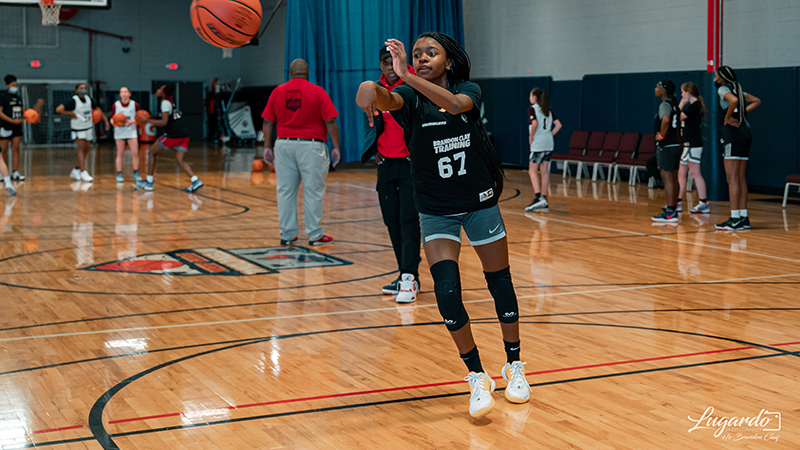 Taryn Thompson works at the Brandon Clay Training Acadmey in Atlanta. *Photo by Anthony Lugardo.
ATLANTA, Georgia – Athletes Of Tomorrow (AOT) have been a major player on the travel basketball scene for the better part of a decade. WNBA stars such as Te'a Cooper (Los Angeles Sparks) and Diamond DeShields (Chicago Sky) propelled the organization to the top of the national circuit during their prep years. Since then, the organization built a boy's division that developed prospects such as Isaac Okoro (Cleveland Cavaliers) and projected NBA first round 2021 draft pick Sharife Cooper (Auburn).
In recent years AOT coach Malik Haney has been cultivating the youth movement for the next generation of stars to blossom in the Atlanta area. We received a firsthand look at a few of those prospects at the BCT All-American Middle School Academy last month. Here are the cliff notes as to who to track in upcoming years.
Dynamic Guard Play
The game of basketball seems to revolve around players who can make plays with the ball in their hands. Class of 2025 point guard Malia Haney Douglasville, Georgia, fits the bill of a lead guard who can light the spark for her team. She showed impeccable timing when it came to delivering on time, on target passes. And she can fill it up with runners in the lane or jumpers from beyond the arc.
Class of 2025 guard Kitali Youmans of Kennesaw, Georgia, is another guard who will create plays at opportune times. Her strength and ability to get downhill often draw double teams from the defense. Add in class of 2026 lefty Kennedy Bradshaw of Warner Robins, Georgia, who brings quality shooting at the AOT backcourt looks primed to score points in a hurry.
Wing Scorers
Class of 2025 wing Taryn Thompson of Atlanta, Georgia, could be the most well-rounded prospect of the bunch right now. She is a 5-foot-8 athlete who can knockdown perimeter jumpers with consistency. Much like her older sister, Tianna, who just completed her freshman year at the Galloway School, Taryn exudes confidence and the instincts needed to climb the ladder of success.
Class of 2025 Miyah Holmes of Grovetown, Georgia, is a prospect we tabbed with a huge skill set and high ceiling. She is a 6-foot forward who can get it done inside and out. She possesses instincts and mobility that is rare to see in a kid that has not walked the halls of high school yet. As she matures physically, we expect to see Holmes become one of the better prospects to emerge from the region.
Size and Skill
Class of 2026 post Gabby Minurs of Kathleen, Georgia, still has another year of middle school, but she already has a mature approach to the game. She pays attention to detail and is very coachable. Her size and ability to affect the game around the rim is going to attract attention soon.
Class of 2026 post Kaylen Kenney of Kathleen, Georgia, is another post that shined under the BCT spotlight. She played strongly around the rim and showed a willingness to take up space on the block. Like many young big kids, she has potential that she does not understand that she has right now. It will be lights out for defenders when she does figures it out.
Class of 2025 Niriah Nelson of Miledgeville, Georgia, is a lefty mismatch forward. She has the footspeed and strength to get to the rim and score. Slower post players will have fits trying to contain her when she works from the high post.
NBA PLAYERS
Isaac Okoro – Cleveland Cavaliers
WNBA
Lexie Brown – Minnesota Lynx
2013 McDonald' All American
Diamond DeShields – Chicago Sky
2013 McDonald' All American
2013 Naismith Trophy National Player of the Year
Te'a Cooper – Los Angeles Sparks
2015 McDonald' All American
COLLEGE
Sharife Cooper – Auburn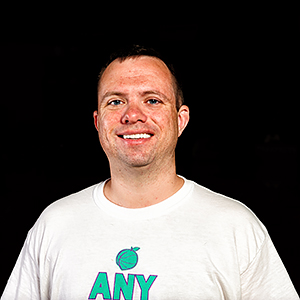 Jonathan Hemingway is the Assistant Director of Scouting for the JumpOffPlus.com National Scouting Report, is on the Naismith Trophy Board of Selectors and owns CoachHemi.com, the go-to source for coaches for X's and O's. He is the floor director of #TeamEBA camps, a site director for #TeamPSB tournaments and can be reached at jonathanhemingway@peachstatebasketball.com.