2023 ELITE 60 WATCH LIST II
Posted
2 years 8 months ago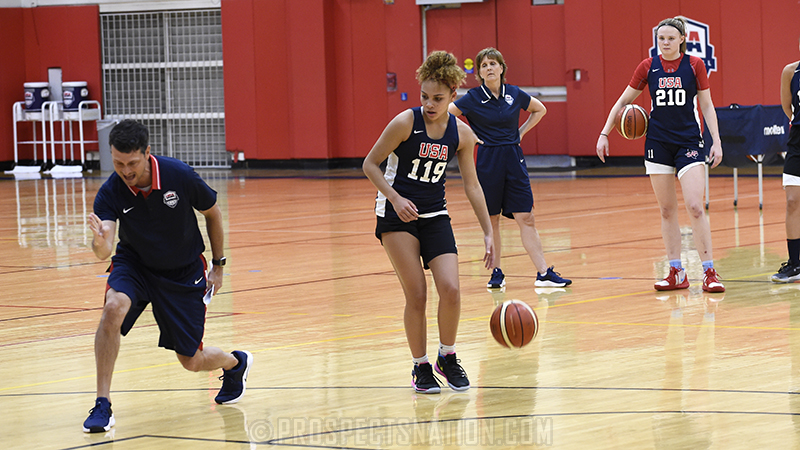 Jada Williams of Blue Springs, Missouri, competes at the 2019 USA Basketball U17 national team trials. *Photo by Chris Hansen.
Wednesday saw the second installment of the ProspectsNation.com ELITE 60 Watch List for the 2023 class. The second group of 10 includes another group of strong front court prospects as well as dynamic perimeter players.
Interior players like Essence Cody of Valdosta, Georgia, Faith Carson of Buchanan, Michigan, and Letycia Vasconcelos of Atlanta, Georgia, by way of Brazil, add to the depth in this class. This group also includes three perimeter players who have large national followings in Jada Williams of Blue Springs, Missouri, Judea Watkins of Los Angeles, California, and KK Arnold of Germantown, Wisconsin.
We expect several of these players to earn even higher ratings than the 4-star level awarded to date. But given the limited number of matchups over the last nine months that separation will take a little more time.
The four-star grade is a projection that expects productivity at the Power 5 Level. Many at this level will find success at the mid-major level as well, where a bigger role leads to a bigger impact. The four-and-a-half-star tier projects a Power-5 starter during her career with significant impact on the program. The highest tier, a 5-star rating, designates an impact player for a regular NCAA tournament team and probably development as a professional.
Check out the 10 names added to the 2023 ELITE 60 Watch List: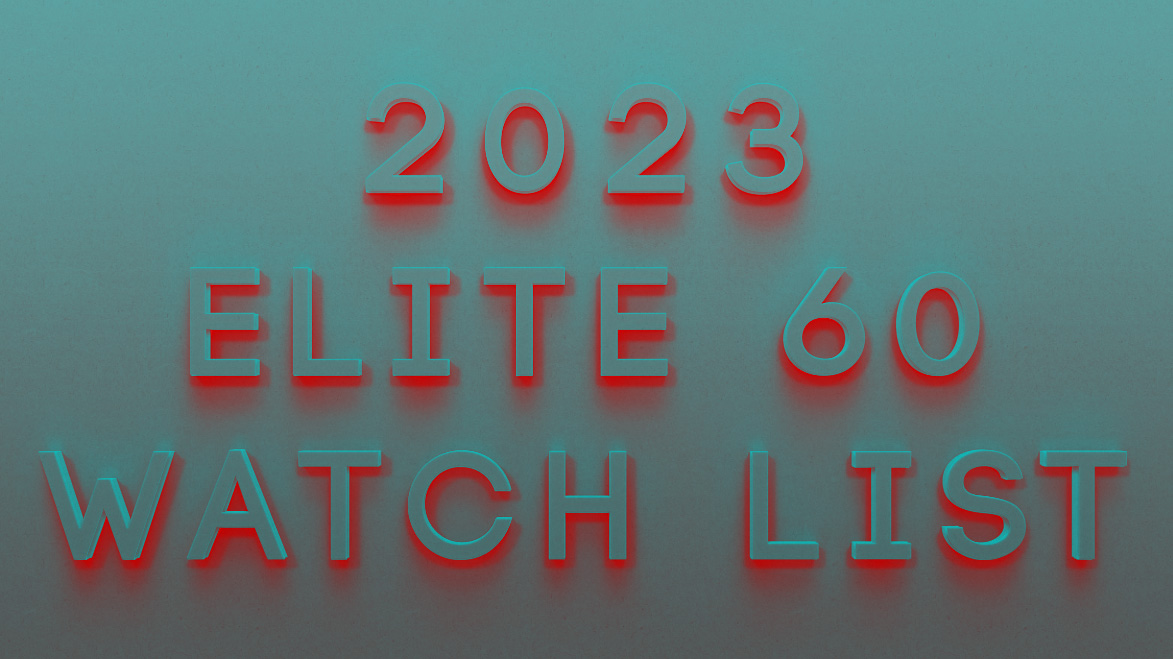 Chris Hansen is managing editor of ProspectsNation.com and serves on the McDonald's All-American and Naismith Trophy selection committees. He was a co-founder of and the national director of scouting for ESPN HoopGurlz from 2005 until 2012 and is the director of the Check Me Out Showcase and ELITE is EARNED events. He can be reached at chris@prospectsnation.com.