2016 Elite 60 Summer Update
Posted
9 years 3 months ago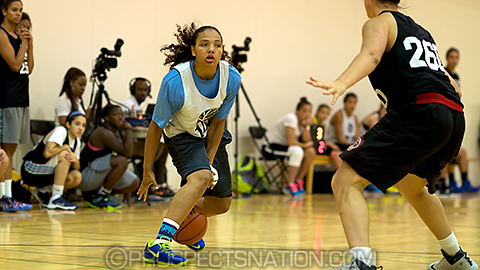 Destiny Slocum soars to the Top 5 in the Class of 2016 Elite 60 Rankings. *Photo by Glenn Nelson.
Tweet
With summer club season and multiple evaluation camps in the books, the ProspectsNation.com team has updated the 2016 class ELITE 60 rankings with the expansion to the ELITE 100 coming this spring.
PROSPECTS NATION ELITE 60 -- 2016
There are two new faces in the top 10 with Destiny Slocum of Meridian, Idaho, and Chassity Carter of Dickson, Tenn., moving up to Nos. 5 and 6, respectively. It's not a huge change as both were ranked in the top 13 spots coming into the summer but it's exciting to see elite players continue to improve.
Having seen Slocum as young as the eighth grade, it was apparent she was going to be better than what most people expect from Idaho, but it really started becoming special last summer. Instead of settling with where her game was as the No. 11 player in the class, she took her game up a notch and led her team to wins over good programs this July.
Carter also took the next step in her development too. She was already one of the most active players defensively and on the glass but this summer she proved she could lead on the offensive end as a primary scorer.
At the very top of the rankings, Lauren Cox of Flower Mound, Texas, holds on to the No. 1 spot but the improvement in Joyner Holmes, the 6-foot-3 forward from Cedar Hill, Texas, saw her ranking improve to No. 2 overall.
The progression of 6-9 post Felicia Aiyeotan of Philadelphia, Pa., led to her moving from outside the ELITE 60 to No. 13. Also moving into the top 25 from previously unranked is Alecia Sutton of Florissant, Mo., who was a mainstay for her Missouri Phenom team this summer.
Only three states claim more than three players in the ELITE 60, led by the 10 prospects from the State of Texas, eight from California and seven from Indiana. In total the ELITE 60 includes players from 25 different states.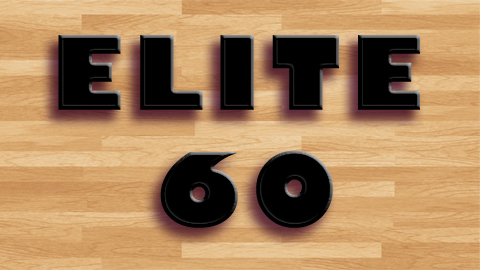 See the full rankings here: 2016 ELITE 60
ProspectsNation.com Rankings Panel: Brandon Clay, Chris Hansen, Jonathan Hemingway, Keil Moore, Stephen Peck, Mercedes Wetmore. Follow @ChrisHansenPSB

Hansen is managing editor of ProspectsNation.com and a McDonald's All-American selection committee member. He was the national director of scouting for ESPN HoopGurlz from 2005 until 2012. He can be reached at chris@prospectsnation.com.