Summer Showcase II Spotlights
Posted
3 months 2 weeks ago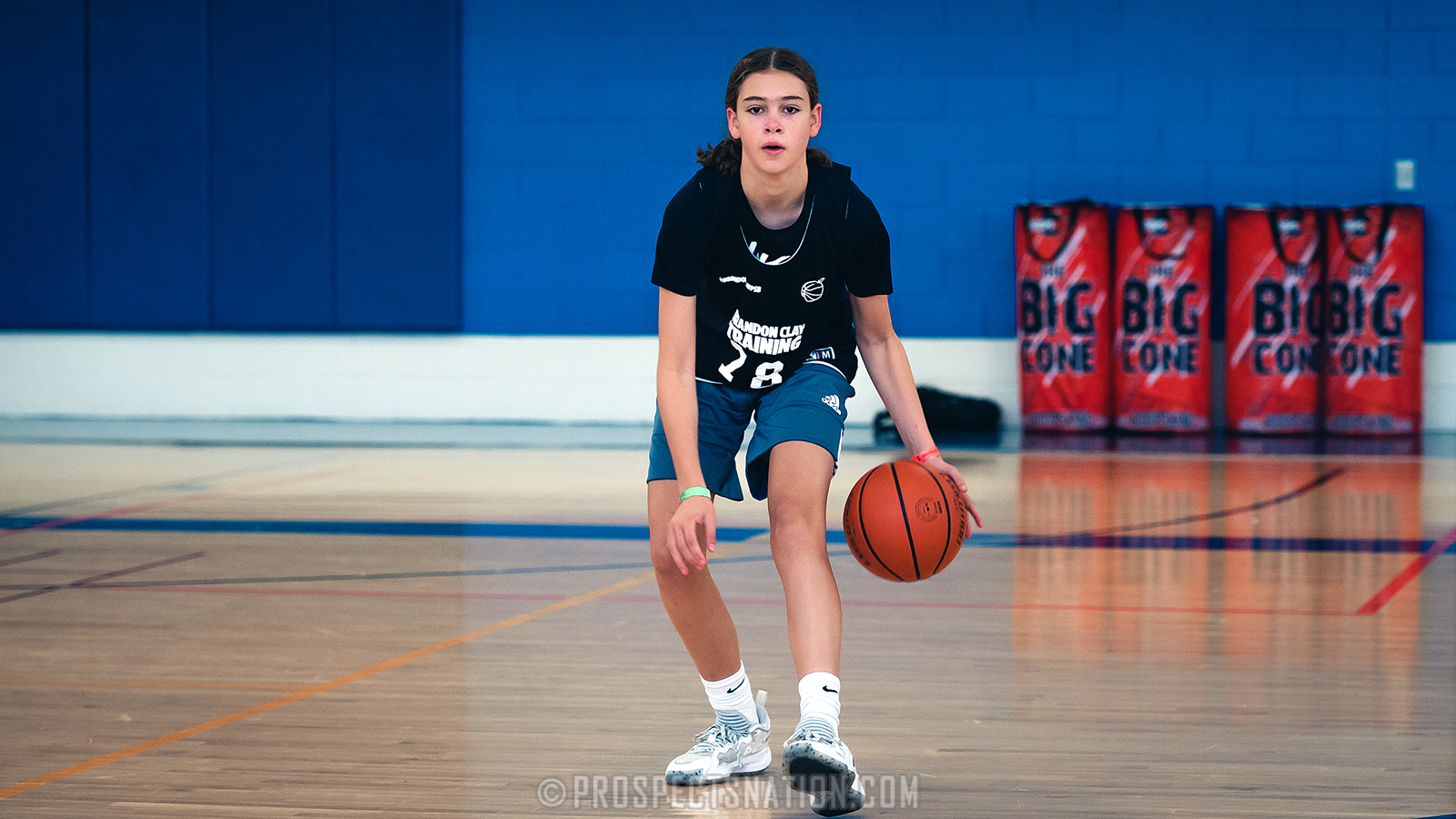 Finley Chastain of Celina, Texas, was in the Peach State working on her game at the Brandon Clay Summer Showcase. *Photo by Anthony Lugardo.
BUFORD, Georgia – The Brandon Clay Summer Showcase Session II allowed some of the nation's elite prospects to take center stage in the middle of June. We offered a spotlight training session ahead of the start of the sessions. Here are the second set takeaways from that workout:
We've worked with Chastain in Austin, Phoenix and now Atlanta. She can flat out play. Already holding multiple offers, Chastain is playing like she doesn't have a single one. Her dedication and work ethic is noteworthy. Chastain's outside shot is coming along smoothly. When she gets in a rhythm and doesn't fade on her shot, she's one of the best nationwide in that department.
Amaya Gallegos (Garden City, Kansas), Garden City
–

2023

Gallegos is a smaller point guard who can make all the throws. She has range on her jumper out to the 3-point line. Gallegos is super skilled but has to talk consistently to maximize her potential. She's the type of player who can step right in making an impact in every aspect of a program.
Tamia Hill (McDonough, Georgia), Eagle's Landing – 2023
Tamia Hill is a solid option on the perimeter. Her frame has to develop and should with time coupled with a college weight program. In that way, Hill's handle to score is huge right now as she waits on time to do what time does. She is a solid spot shooter as well. In order to make her wiggle more effective off the bounce, Hill needs to get stronger.
Tamya Hill (McDonough, Georgia), Eagle's Landing – 2023
Tamya Hill came into the gym ready to improve. Right now, Hill's game is primarily played at one speed but she has multiple gears athletically to tap into. She can shoot from the outside but needs consistency in that area. Her overall foundation is there as she keeps tightening her handle
Sims is a veteran in our showcase circuit. When she dials in and is sharp, shots fall. Sims is bright enough as a player to understand what's being asked of her. She can dial in more consistently on her form mechanics to take her game to the next level. When she is shooting 300 extra shots a day, her shot is gold.

Brandon Clay serves as the Director of Scouting for ProspectsNation.com and owns The BrandonClayScouting.com Evaluation Report, which is read by more than 200 colleges and universities nationwide. He also serves as the Executive Skills Director for the Brandon Clay Scouting Academy Series.