Posted
7 months 3 weeks ago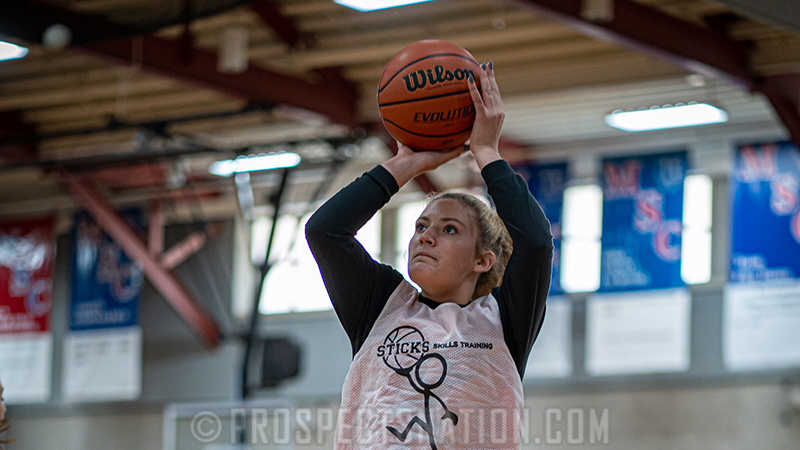 WOONSOCKET, Rhode Island - The BrandonClayScouting.com National Training Academy partnered with Sean Sticks Smith to bring a unique training atmosphere to the Northeast region. Our favorite part of the Academy is working with campers during our Spotlight Session Workout. Here are the takeaways from the session:
Bollin's attitude and bounce in her step was on full display the minute she entered the room. She's a bigtime prospect in large part due to her skill set to do whatever is needed to make positive things happen. She was able to shoot the open jumper out to the 3-point line, rebound on both ends of the floor and is a consistent factor on the interior as well. Continuing to polish her left hand around the rim will only add to her versatility.
Bryant is a dynamic, slender framed guard who can make an open shot from beyond the arc or attack off the bounce as well. She possesses the mobility to be an elite on the ball defender too. There is a huge upside that comes with her game based on what was shown in this elite setting. As Bryant continues to build out her footwork, look for more scoring opportunities to come as a result.
Davis, who has already signed with Rhode Island, is a major factor on the inside. She has the size and power to be an effective option at the forward spot. She has the skill to handle it and an emerging face up game offensively. Couple those attributes with her willingness to make plays around the rim rebounding and defending and it's hard to find players who bring more to the table than Davis does.
This was our second time working with Ducharme. In a brief session in Atlanta, our staff worked with the future UConn Husky on staying on her follow through for the duration of her shot. Ducharme has one of the most consistent shots in the country so any small nuance that can increase her consistency goes a long way. This time around, we honed in on her footwork off the bounce and the pindown screen action. Ducharme's ability to absorb information on the fly was impressive yet again.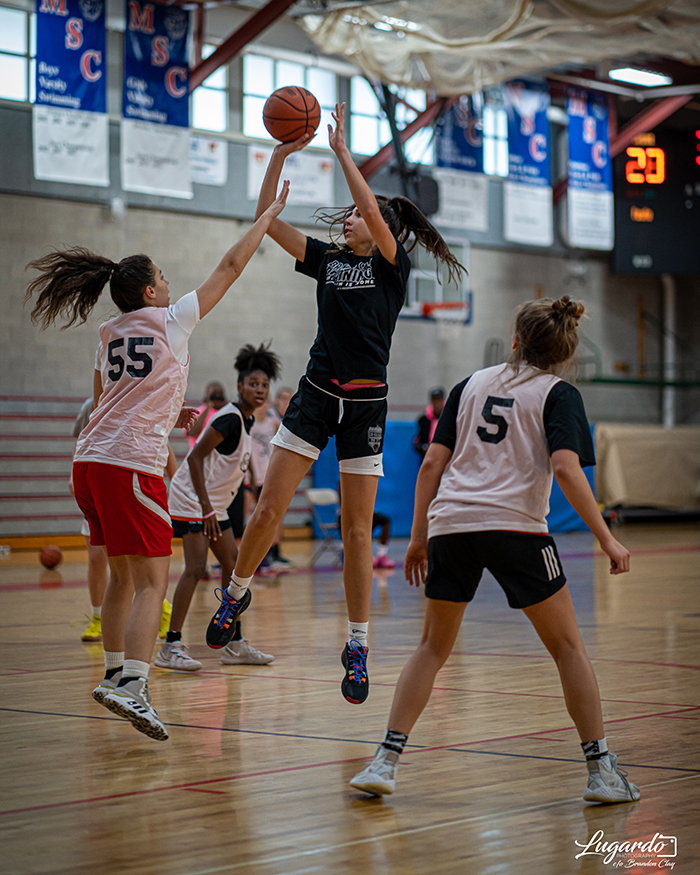 Mia Fiore (Narragansett, R.I.), St. Andrews – 2023
This was our staff's first time training with Fiore. Her ability to create off the bounce jumped right off the page. That coupled with her willingness to take instruction and grow makes her one of the region's premier guards in her class that we've seen to date. Fiore already has an offer from New Hampshire. She's a dynamic option on the wing capable of scoring in the mid range and at the rim. As she keeps developing the range on her 3-pointer, Fiore's game will go up another level.
Freeth has worked out with us in three different regions of the country since June. She arrived in Rhode Island with an even smoother release on her jumper. Freeth's willingness to travel wherever she has to in order to grow her game is a major reason that she's having such a fantastic offseason full of noticeable development. One thing is for sure, no one is going to outwork her.
Amanda Hill (Byfield, Mass.), Governor's Academy – 2022
Armed with length and skill in the frontcourt, Hill was productive both in drills and in gameplay. She does a little of everything showing the touch to make a jumper eyeing the rim but also showing flashes of what's still to come with her overall game on both end. Her length should allow Hill to be a shot changer and solid frontcourt position defender at the college level.
Casey Hunt (Groveland, Mass.), Bradford Christian – 2021
Hunt is a steady hand in the backcourt capable of making plays in a myriad of ways. She hit the open jumper, attacked when she had a lane and was willing to make the extra pass as well. On a floor full of high level talent, Hunt played like a college caliber guard here. As she keeps filling out physically, her game will keep developing.
Kayla Lezama (Hyde Park, Mass.), Exodus EYBL – 2022
Lezama was only able to attend the Saturday portion of the Academy but left her mark as a rising star in the region. Her length at the forward spot coupled with her ability to make plays shooting or slashing make her one to keep track of up north. Coming off of an injury that sidelined her, Lezama looks like she hasn't missed a beat. She'll team up with the aforementioned Ducharme giving Noble and Greenough one of the premier 1-2 wing tandem punches in the region if not the country.
Lucy Palmer (Middleton, Mass.), Bradford Christian – 2023
Palmer was impressive in this space at understanding when and where to pick her spot for shots. She has a nice touch and should be a consistent threat from the outside at the college level in that regard when she gets there. Palmer also showed the skill to be a secondary ball handler against pressure defense. For now, continuing to add physical strength to her frame will enhance the other tools she already possesses.

Brandon Clay serves as the Director of Scouting for ProspectsNation.com and owns The BrandonClayScouting.com Evaluation Report, which is read by more than 200 colleges and universities nationwide. He also serves as the Executive Skills Director for the Brandon Clay Scouting Academy Series.