First Look At Check Me Out Vegas
Posted
4 years 3 months ago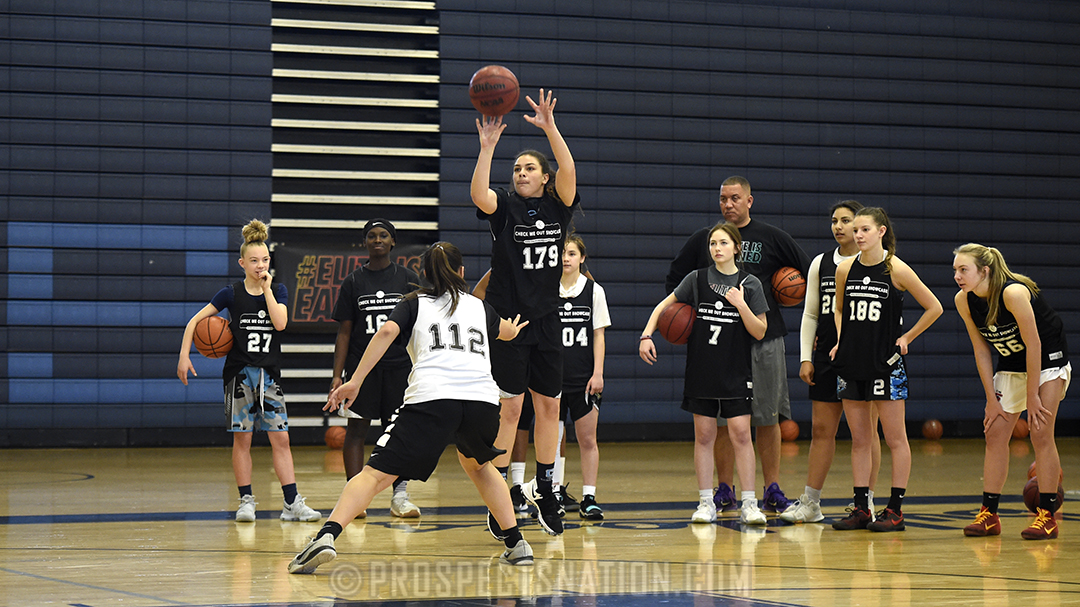 Kalyn Miller of Centennial High School lines up a jumper during the spotlight round of the Check Me Out Las Vegas Showcase. *Photo by Rob Kinslow.
LAS VEGAS -- Showcase's are great platforms to really find out what each player is made of. Putting these athletes through specific situations and a variety of challenges gives each player an opportunity to standout or fall behind in the mix. These settings allow everyone to show all the work they put in behind the scenes and take advantage of the spotlight. Here are four players from day one that had an extra edge on the floor this Saturday in Las Vegas.
Kenna Holt (Reno, Nevada), Cal Stars – 2020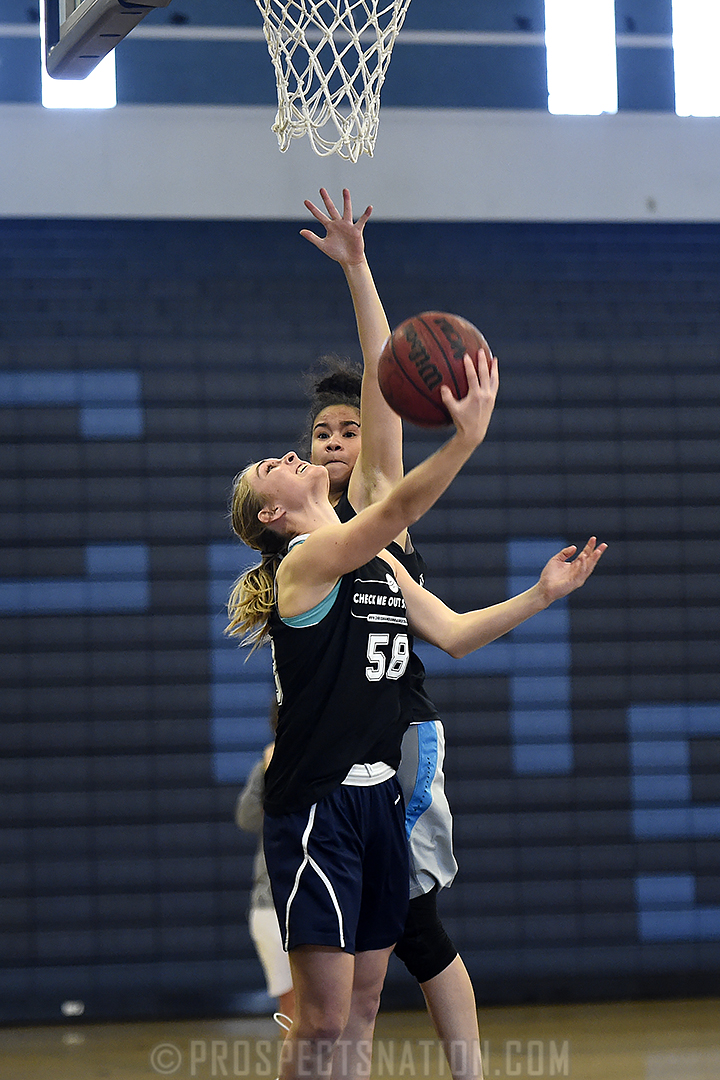 A 5-foot-8 guard, Kenna Holt brought an extra energy to the court today that would be hard to dismiss. Her mentality to attack her defender and get to the rim with aggressiveness was obvious. She stood out in the spotlight portion of camp, scoring at the rim. In the 3-on-3 setting, she was finding her rhythm beyond the arc and sporting great footwork. Her growth over the last year has made a level change and her strength and ability to absorb contact has played a big part in that.

Kalyn Miller (Las Vegas, Nevada), LV Bulldogs – 2021
Kalyn Miller was great to watch around the basket. Her physicality, rebounding and powering through defenders translated into extra possessions and points. The 5-9 small forward has a persistence about her game that appears as if she just keeps going and has a lot of follow through on both ends of the floor. With that, her defensive energy and focus throughout the day was on point and we took notice to her ability to execute in the opportunities presented to her.

Marisa Davis (Surprise, Arizona), AZ Premier – 2021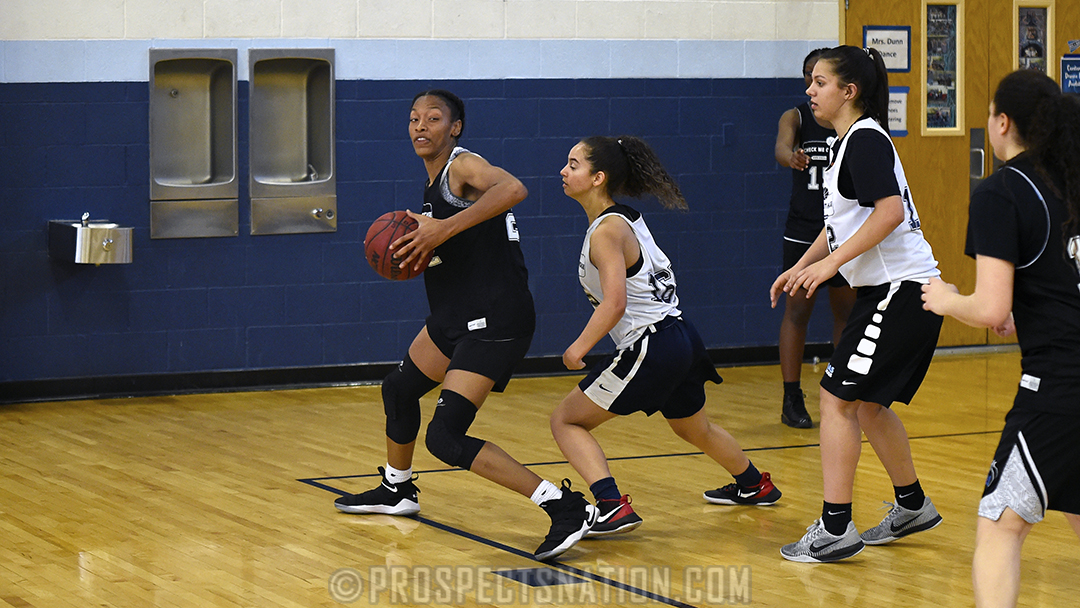 Marisa Davis stood out immediately in drill work with a strong focus in her ball-handling combo moves. It wasn't surprising to see high skill and focus translate well into her game play. The 6-1 forward has great touch around the rim and the ability to score creatively and on balance under the basket. Defensively, her shot blocking ability and length pose a huge threat on the interior. Her athleticism, elite length, and high IQ are obvious facets of her game and she may have the highest ceiling in the whole gym.

Mackendra Konig (Belleuve, Washington), SnoPeak Ice – 2022
Mac Konig is a young guard with impressive work ethic and an ability to translate it to live actions. Her ballhandling and length getting to the rim have given her greater access to beating higher level defenders. The 5-7 guard has also developed a knack for making passes in the lane and seeing the right reads in those scenarios. Her approach to shoot the right shot when she see's daylight, attack in a straight line when she feels pressure, and distribute when a greater opportunity presents itself are all things she is doing in every possession.

Wetmore joined ProspectsNation.com in the summer of 2014 after graduating from the University of Washington with a Communications degree. She left Washington as the all-time leader in games played and also played with the softball team in the College World Series. She was the Gatorade State Player of the Year her senior year in high school capping off a career which included three state titles. She can be reached at mercedes@chrishansenbasketball.com.