LOCATION CHANGE: Please note Friday's camp session will be held at Mansfield High School. Saturday's session will be held at Legacy High School. Times remain the same.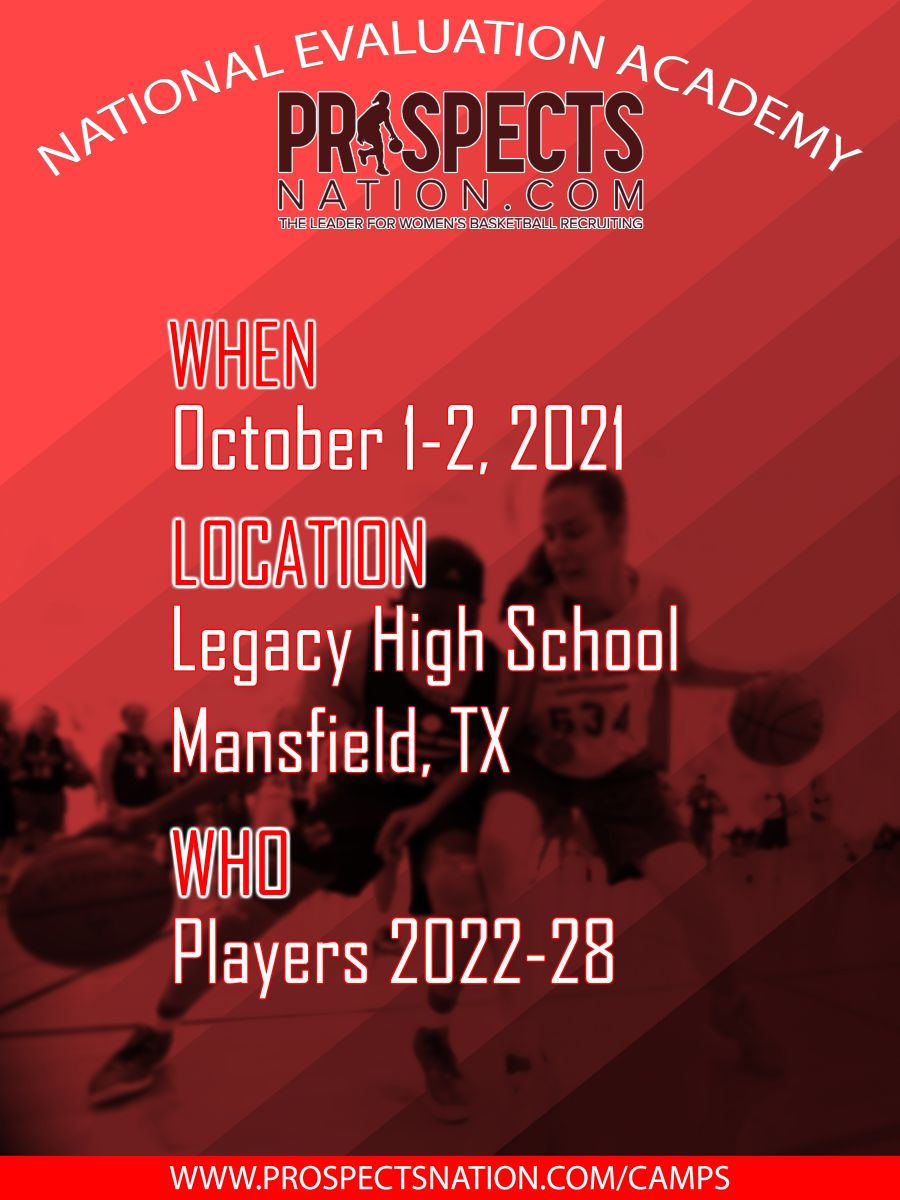 2021
Prospects Nation National Training Academy
October 1-2 - Mansfield, TX
REGISTRATION LINK
October 1 - 2, 2021
WHEN: October 1-2, 2021
LOCATION: Mansfield High School & Legacy High School (Mansfield, TX)
SCHEDULE:
FRIDAY: (MHS) 5PM-9:00PM | (LHS) SATURDAY 9AM-1PM
WHO: Classes 2022-2027
COST: $245 / EARLY BIRD DISCOUNT BEFORE 9/1 ($50 off)
Join the ProspectsNation.com National Evaluation team for two days of skill development work and competition. Don't just play in front of the nation's top scouts, get on the floor and work with them. Led by Brandon Clay Training and Elite Is Earned Basketball on the floor and covered by the Leader For Women's Basketball Recruiting, the ProspectsNation.com coverage team, there isn't a better way to spend a fall weekend in the gym.
Players attending the McDonald's 150 Camp should not participate. Schedules will conflict on Saturday. For players attending another event please see our Friday Night Lights Shooting Session.