Posted
1 year 12 months ago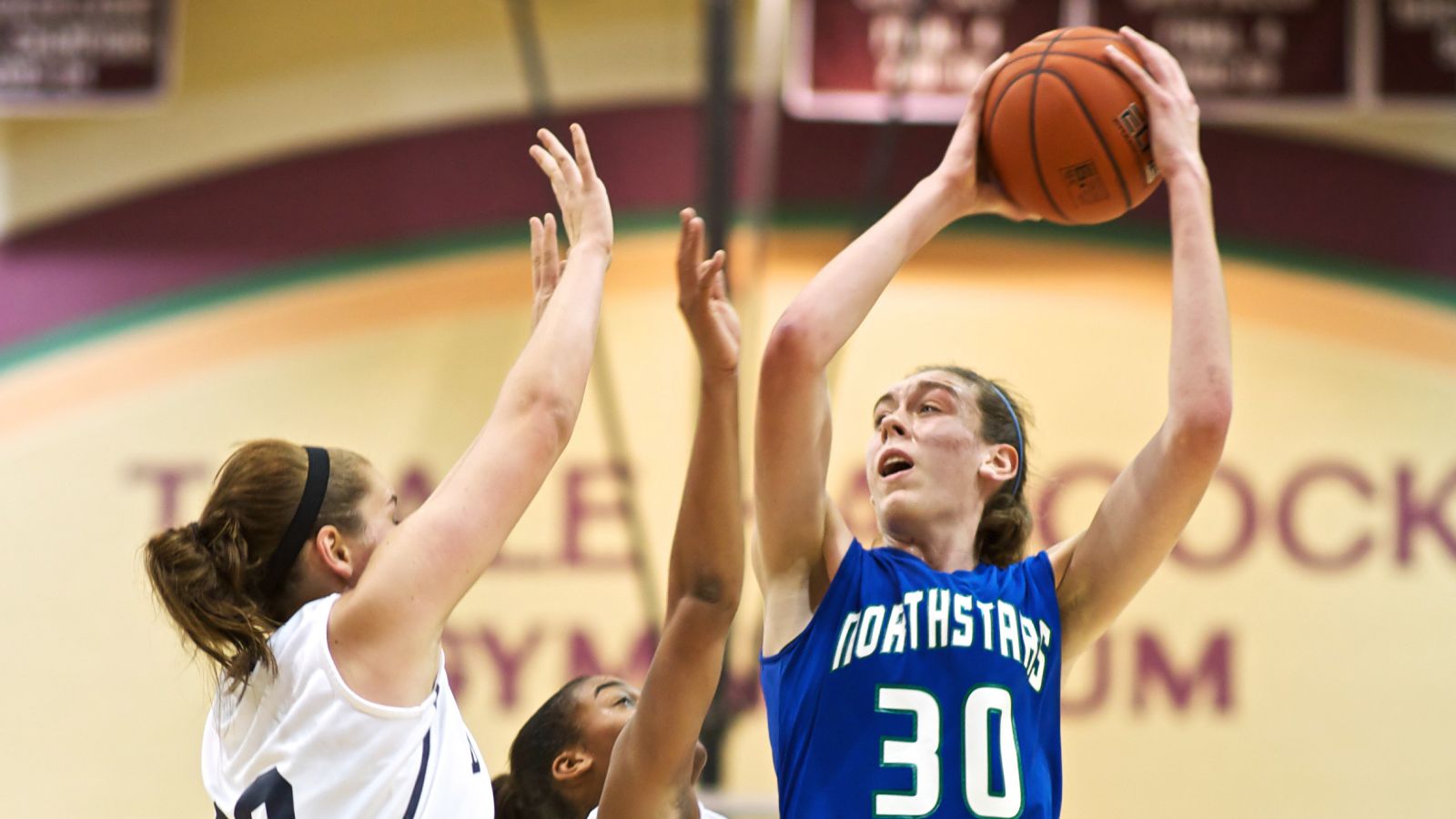 Breanna Stewart was the uninamous No. 1 ranked player in her class coming out of high school. *Photo by Glenn Nelson.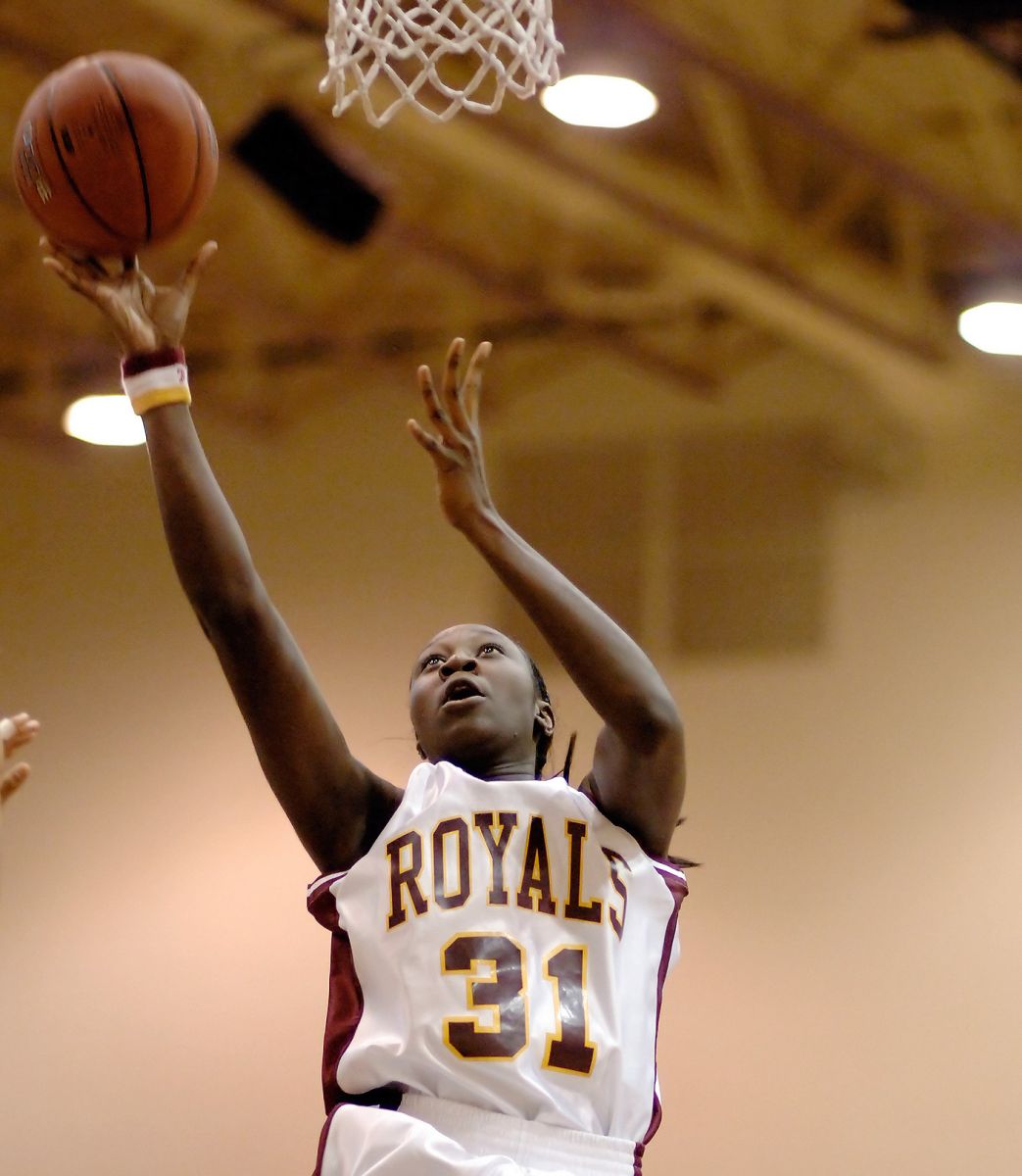 Tina Charles. *Photo by Glenn
Nelson.The argument at the time was between the nation's top guard, Jacki Gemelos, and the nation's top post, Tina Charles. Who was to be the first No. 1 overall ranked player in the what was to become HoopGurlz.com inaugural national ranking for the class of 2006. HoopGurlz co-founder, and my mentor, Glenn Nelson and I went back and forth, taking either side of the argument to try and come to a conclusion. Both played in epic high school games, including showdowns at the famed Nike Tournament of Champions, as well as playing for nationally recognized club teams in the spring and summer.
The conclusion really was neither option was wrong. Fast-forward to college and unfortunately there is no fair way to hash out that argument as Charles did her thing at Connecticut while Gemelos, who was committed to UConn as a middle schooler, ultimately changed course and went to the University of Southern California where an onslaught of ACL injuries kept her from having a real comparison in the retrospective look back.
Other fantastic battles for No. 1 included Brittney Griner and Kelsey Bone or Kelsey Mitchell and Aja Wilson. Hashing out right or wrong ends up having less to do with the decision than circumstances that bare out in college.
In 2012, our last offering for what in 2008 became ESPN HoopGurlz and the class that launched ProspectsNation.com, the argument became a little more clear seeing its end result. Kelsey Plum was not in any of the conversations as the No. 1 player coming out of high school, yet her college choice led her to not only a Final Four but an NCAA all-time scoring record and a resume to be drafted No. 1 overall.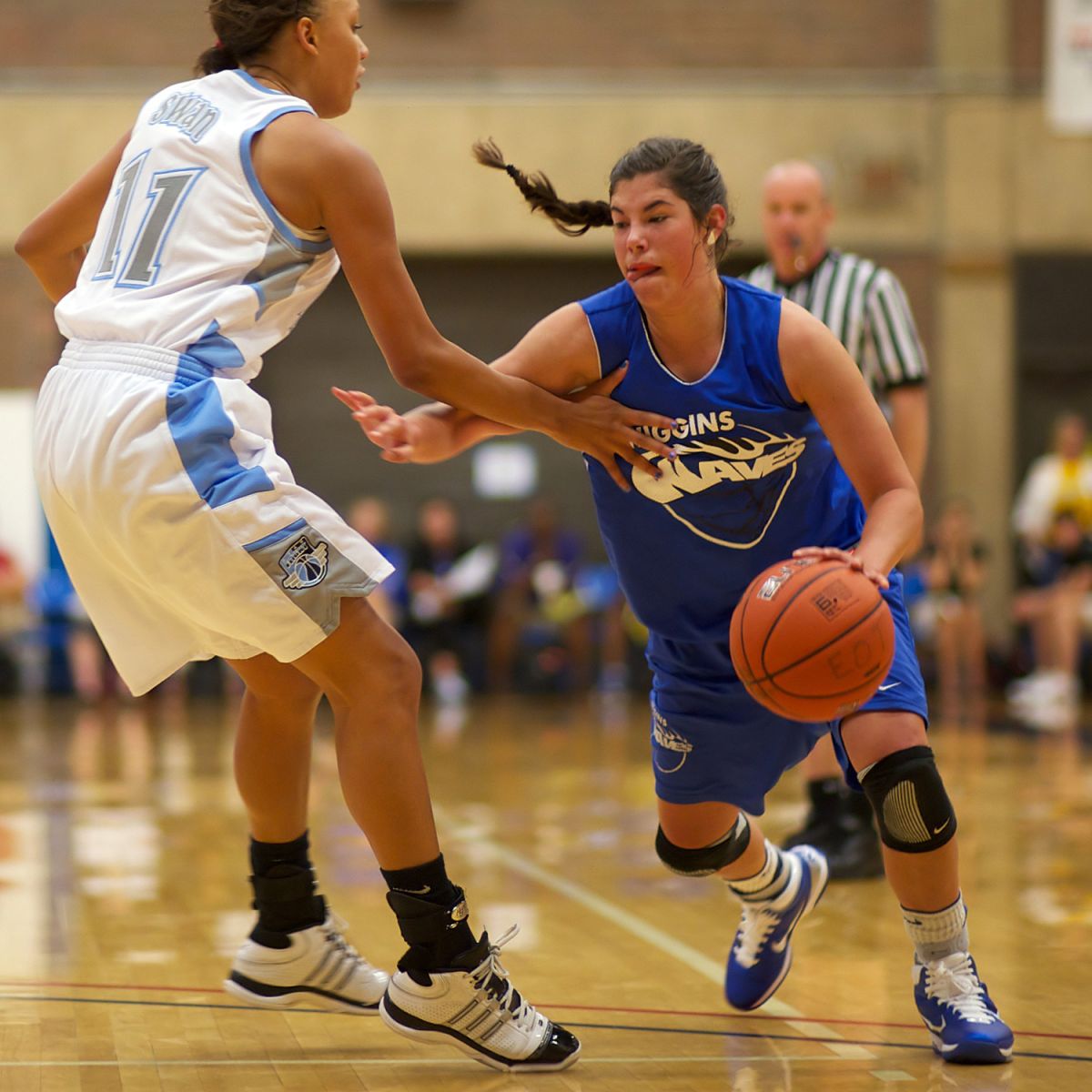 Kelsey Plum. *Photo by Glenn Nelson.What's really come to light in the decade since Plum leaped over more than two dozen higher ranked prospects is that the difference between elite players is maybe not negligible, but certainly being off a few spots or even a few dozen isn't all that rare.
This has led our staff the past few years to really focus on groupings of players, are they in the right groups to have unwinnable arguments? If the answer is yes, then terrific, it doesn't matter what the number attached to those kids is.
Another catalyst for the change in ProspectsNation.com's updated philosophy on rankings comes from the proliferation of rankings on the internet as well as the dumbing down of the star rating system. Somehow in the time post-2012, a five-star rating became commonplace.
For some context, I dug up our original rating scale for HoopGurlz which is dated October 7, 2005:

A five-star player is projected as a first-team all-league player in a BCS conference.
A four-star player is projected as a starter for a top 40 team.
A three-star player is projected as a rotation player for a top 40 team, or a starter for a mid-major school.
A two-star player is projected as rotation player for a mid-major school.
A one-star player is projected as a Division I scholarship athlete.
It's not wrong to change the bar, even now on ProspectsNation.com we have ratings for all players who can play at some level after high school. The issue lies in being included in the most exclusive group in our minds.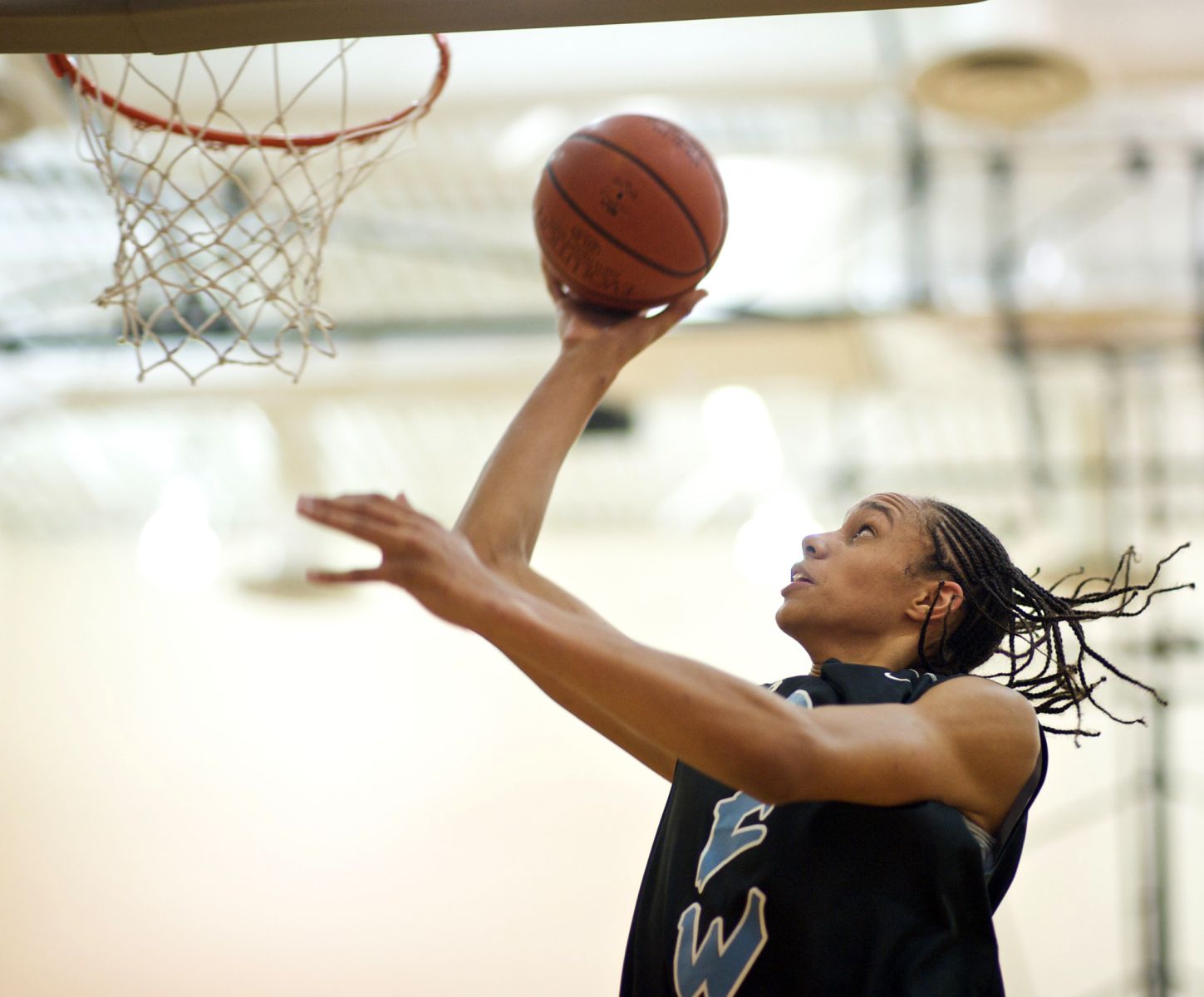 Brittney Griner. *Photo by Glenn Nelson.While all evaluators, our staff included, can and will miss on a projection or grade, the idea of dozens of players in each class being included in the same breath as the players being debated for No. 1 overall seems disingenuous. Sure you can get a host of women's basketball media, local papers and communications departments from each university to publicize the signing of a 5-star player for the audience of interest, but this seems to fall into one of two philosophies ProspectsNation.com wants to avoid: Awarding all these 5-star players is meant to pump up the rankings themselves to get more mentions or the increase in these ratings is meant to garner favor with the players.
With all of this in mind, you'll notice a change starting with the 2022 class that the ProspectsNation.com ELITE 150. The staff will still select 150 players in each class worthy of that standard, however, the numerical rankings will stop at 25.
If it's reasonable to think that five players or more can have a decent argument for the No. 1 spot in any given class, what is the real difference between the No. 58 ranked player and No. 74?
Our mission will stay the same to celebrate the game and its players by acknowledging talent and brining awareness to the game.
~ Chris Hansen
CLAY'S TAKE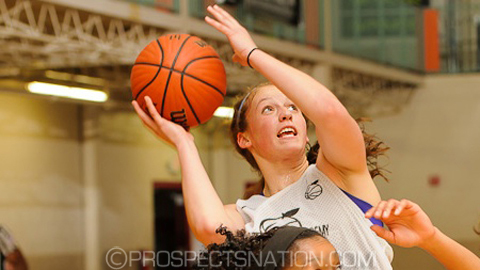 Ali Patberg. *Photo by Ty Freeman.As I've grown in my 20 plus years of providing high school evaluations for college football, men's basketball or women's basketball staffs, the commonality is sticking the landing on the actual skill set takeaway. A number placed beside a prospect's name as a star rating or ranking is almost archaic as beauty is often times found in the eye of the beholder. I've long said that the market determines value not the people who are in charge of analyzing the market. If our staff nails the strengths and areas to improve for a prospect then we've done the most important thing. Allowing the market to find the value in what that evaluation means is always tricky. Even more, the ability to stay major injury free throughout a college career can be the separator for a player like the aforementioned Plum. That's without getting into the program prospects wind up choosing and their usage inside the roster.
Former All-American Ali Patberg wasn't a focal point at Notre Dame but found a home as the face of Indiana's program. The same goes for another former All-American Te'a Cooper who struggled to find a rhythm playing at Tennessee before heading to South Carolina. She was just average offensively there leading to making another move. Cooper transferred again to Baylor and was First Team All Big XII averaging 13.6 points, 4.6 assists per before making her way into what is becoming a long WNBA career.
We can't account for any of those variables once the players leave high school so sticking the evaluation at the point in which they leave is all we can and really should focus on. That's what this new system is all about: keeping the main thing the main thing.
~ Brandon Clay

Chris Hansen is managing editor of ProspectsNation.com and serves on the McDonald's All-American and Naismith Trophy selection committees. He was a co-founder of and the national director of scouting for ESPN HoopGurlz from 2005 until 2012 and is the director of the Check Me Out Showcase and ELITE is EARNED events. He can be reached at chris@prospectsnation.com.

Brandon Clay serves as the Director of Scouting for ProspectsNation.com and owns The BrandonClayScouting.com Evaluation Report, which is read by more than 200 colleges and universities nationwide. He also serves as the Executive Skills Director for the Brandon Clay Scouting Academy Series.