Recap: ShesBallin.com Showcase Upperclass
Posted
8 years 5 months ago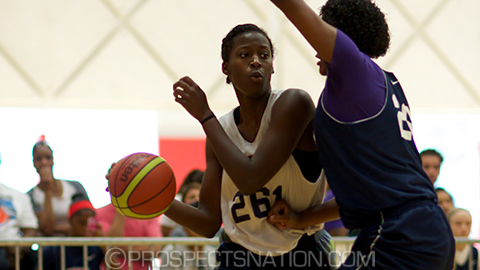 ELITE 60 forward Ashley Hearn had a breakout performance at the ShesBallin.com Showcase. *Photo by Chris.
Tweet
San Antonio, TEXAS -- In its third year, the ShesBallin.com Showcase has become the premier individual event in Central Texas. Multiple ProspectsNation.com ELITE 150 prospects took to the floor to train and compete. Here s a look at three upperclass prospects who shined inside the George Gervin Center on Saturday.
Japreece Dean (Cedar Park, Texas) - Vista Ridge HS – 2015
Standing at 5 feet 4 inches, Dean is a smaller point guard frame wise. That said Dean is more than willing to push the tempo and make things happen in the open floor. She's at her best in transition making quality decisions on when and where to get her teammates the basketball. She's quick in the half-court set as well and likes to get into the lane to distribute. Her jump shot will be a place for her to continue developing this offseason.
Ashley Hearn (Rowlett, Texas) - Bishop Lynch HS – 2015
Hearn had as good of a live evaluation as she has since her days as a young prospect. Ranked No. 18 in the ELITE 60, the 6-4 power forward is a solid post option. Though she doesn't have a specific in-game specialty, we believe that Hearn can be a quality jack-of-all-trades kid on the block capable of playing either position based on personnel. She showed real touch around the rim with either hand against multiple post players standing 6-3 and above.
Kyra Lambert (Clemmons, Texas) - Clemmons HS – 2015
Lambert had the best day of any of the major kids on hand in 2015 or 2016. The 5-9 scoring guard gave everyone who tried to guard her fits. She hit the mid-range jump shot and got into the lane to score the ball as well. Her change of direction is tough to stay in front of and Lambert consistently made plays in the halfcourt and open floor. She appeared hungry after spending the high school season playing JV due to Texas UIL transfer rules and lived up to her No. 34 ranking in the ELITE 60. Follow @BrandonClayPSB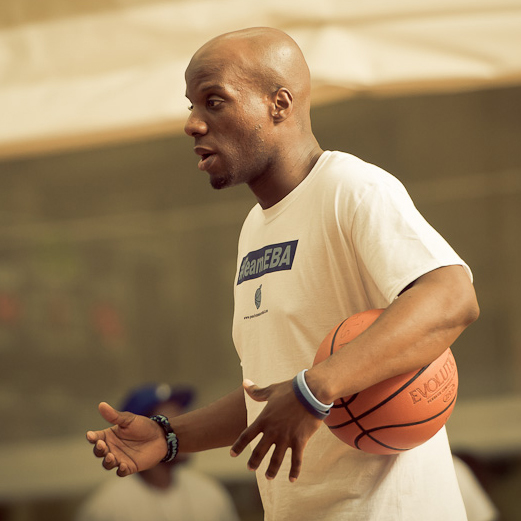 Clay is the owner of the JumpOffPlus.com International Scouting Report, PeachStateBasketball.com and ProspectsNation.com. He can be reached at brandon@prospectsnation.com.