Posted
8 years 11 months ago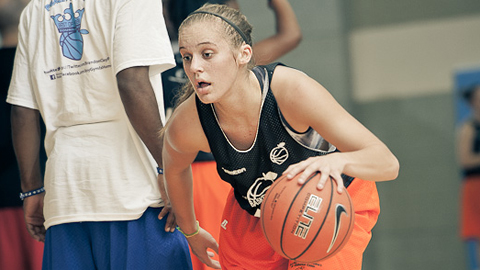 Oklahoma signee and ELITE 150 point guard Gabbi Ortiz continues to grow her game. *Photo by Ty Freeman.
Tweet
We mentioned Gabbi Ortiz of Mount Pleasant, Wisc., establishing herself as one of the top senior point guards in the country inside of the Platinum Nation Blog this weekend. Fresh off of a 34-point performance on her Prairie School Senior Day in front of our staff, we have a new evaluation on Ortiz game.
A 5-foot-6 point guard, Ortiz is dynamic with the basketball in her hands. The Oklahoma signee's willingness to get into the teeth of the defense to make a play should allow her to be impactful in Sherri Coale's offense. Next year, the Sooners will have depth at the wing shooter spot, suiting up both Peyton Little and Nicole Kornet. Ortiz made a couple of passes today that at the high school level she should keep and score herself. However, next winter those looks will be converted at a high percentage by her OU teammates.
Ortiz showed that she can stick the open jump shot if her defender sags to prevent dribble penetration, knocking down two open jump shots from well beyond the 3-point arc off of the high ball screen. Even more impressive is the fact that Ortiz, a right-handed shooter, shot both coming off of her strong hand dribble. Ortiz will have to continue to work on jumping off and to the ball defensively. Her athleticism should allow her to be a high level defender in Coale's system if she'll put herself in the right place positioning wise. All in all, Ortiz proved today that she's a competitor regardless of the stage with a bright future in the Big 12. Follow @BrandonClayPSB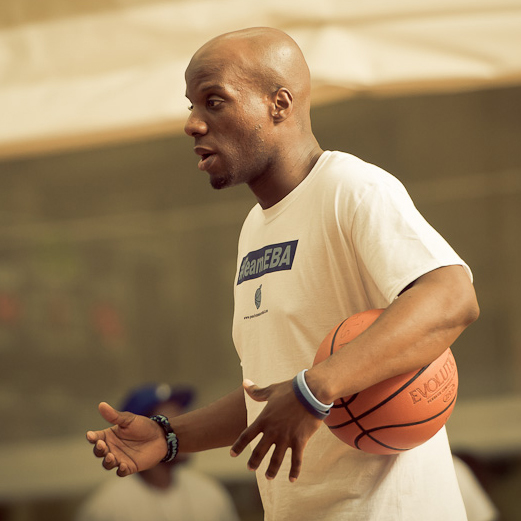 Clay is the owner of the JumpOffPlus.com International Scouting Report, PeachStateBasketball.com and ProspectsNation.com. He can be reached at brandon@prospectsnation.com.