Chastain, 2027, Chooses Tennessee
Posted
8 months 1 week ago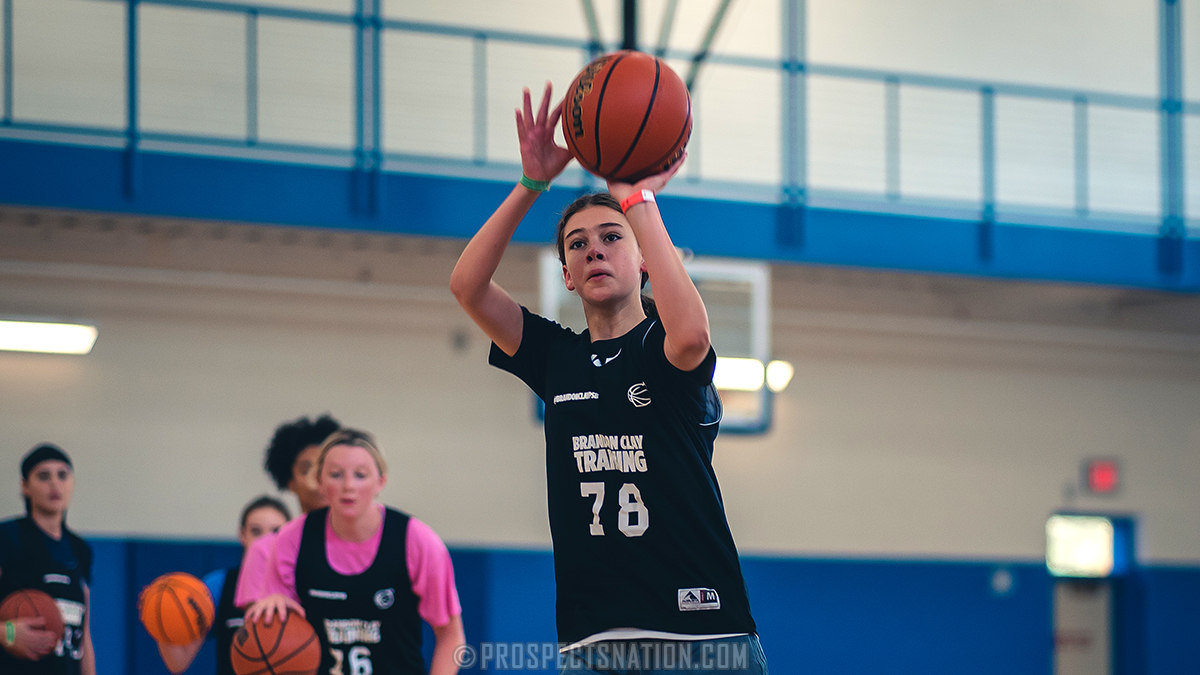 Finley Chastain of Prosper, Texas, made her decision on her collegiate future. *Photo by Tony Lugardo.
Class of 2027 guard Finley Chastain out of Prosper, Texas, has emerged as one of the country's premier prospects in the class nationally. This weekend, Chastain made the choice to attend the University of Tennessee. Here's a look at why the eighth grader chose the Lady Vols before playing a day of high school basketball, in her words.
Why Tennessee?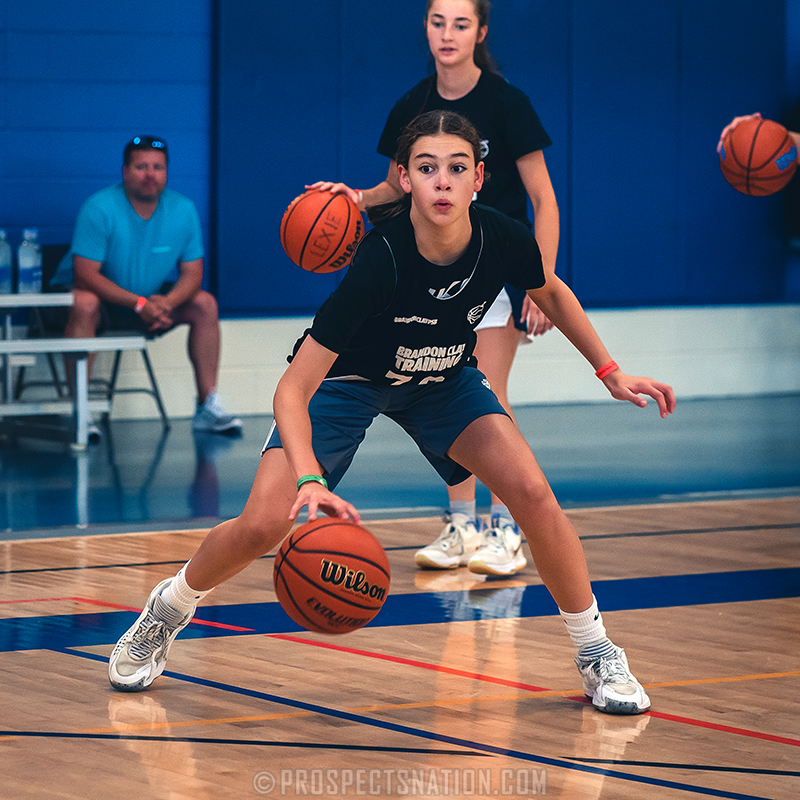 Finley Chastain, 2027. *Photo by Tony Lugardo."The easiest answer is, it just feels like home. The atmosphere, the staff, the campus, it all just felt right. I looked up and watched multiple games of Coach (Kellie) Harper as a player and saw the relationship she had with Coach (Pat) Summitt. I would love to have the opportunity to have that same connection as a player under Coach Harper. When Coach Harper played, she valued possessions, which I believe is a vital skill in being an elite point guard. She understood how to get the ball to the right player at the right spot. I've always thought that the most important stat of a point guard is wins, and winning three national championships speaks for itself.
Why Now?
"The short answer is when you know, you know. You just do. The chance to grow and build a relationship with a program you love for the next four years while navigating high school is an amazing opportunity. Spending several days on campus with the team and staff during my two trips this winter was an incredible experience. It was great to get a long look at the culture of Lady Vols basketball and to see how the community supports and interacts with the program is amazing. It's something I want to be a part of."
CLAY'S TAKE
We've worked with Chastain in Austin, Phoenix and Atlanta. Her biggest skill is her mind is consistently tuned in to developing as a ball player. That coupled with who Kellie Harper was during her days as a player in Knoxville make it easy to see how they connected so quickly. Chastain has the same singular focus to her development now that Harper possessed 30 years ago.

Brandon Clay serves as the Director of Scouting for ProspectsNation.com and owns The BrandonClayScouting.com Evaluation Report, which is read by more than 200 colleges and universities nationwide. He also serves as the Executive Skills Director for the Brandon Clay Scouting Academy Series.