2016 ELITE 60 Spring Update
Posted
7 years 2 months ago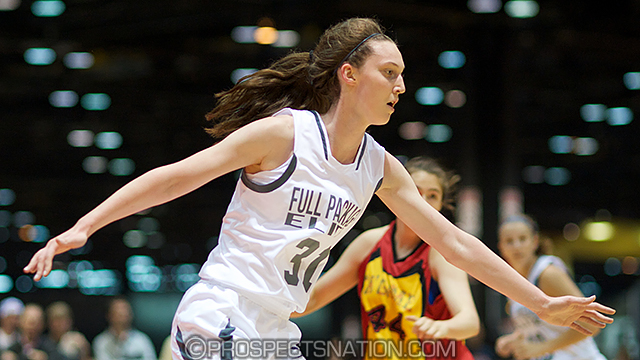 Jeannie Boehm moved up 11 spots to No. 15 in the ELITE 60 rankings for the class of 2016. * Photo by Chris Hansen
Though the viewing period is just over a week away, the 2016 class has done plenty of work since our last fall rankings adjustment. The high school season and early spring event calendar provided the context make some changes ahead of the expansion to the ELITE 100 later this spring.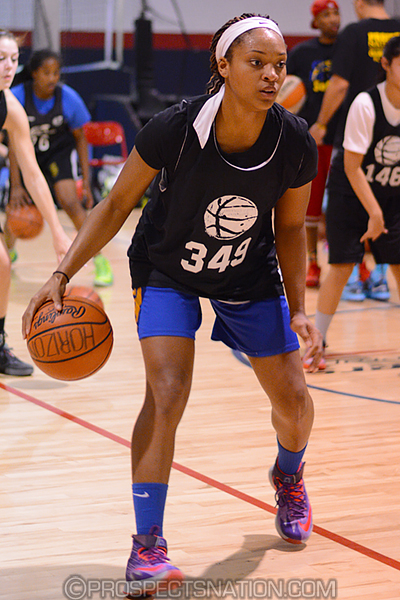 Five players moved into the ELITE 60 who were previously unranked. Kiara Lewis of Chicago, Ill., a talented 5-foot-8 combo guard, makes her debut at No. 26. Dayton commit Jordan Wilmoth, a 6-3 post from Township of Washington, N.J., and Kayla Overbeck, a 6-1 forward from Newbury Park, Calif., move in at Nos. 44 and 45, respectively.
Dominque Toussaint of Staten Island, N.Y., a 5-9 guard moves in at No. 51, while fellow New Yorker Niya Johnson, a 5-9 guard from Brooklyn, makes the list at No. 58.
That quintet of new faces isn't the only change in the ELITE 60. Dijonai Carrington, a 5-11 wing from San Diego, Calif., looks well beyond her ACL injury from 2013, allowing her to move up to No. 24. Jeannie Boehm of Winnetka, Ill., the 6-3 forward, moves to No. 15 in the class.
Next up is the NCAA-certified evaluation period and later this spring the rankings list will expand to 100 ahead of the summer events.