Coach Hemi 513 Camp Standouts
Posted
4 months 3 weeks ago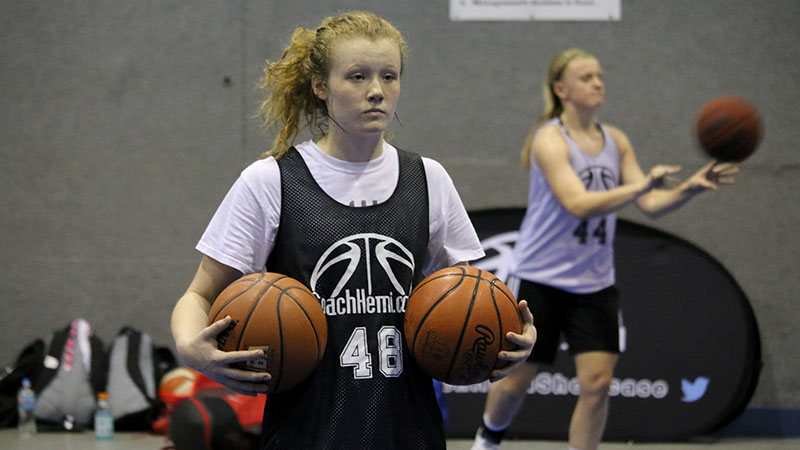 CINCINNATI, Ohio, - Over 65 players jammed into the Midwest Takeover facility to train and compete at the #CoachHemi513 showcase last weekend. Players were challenged with skills training from former Lady Volunteer guard Andraya Carter while also getting their highlights captured by Parallels Media. Here is a recap of the top performers from the two sessions of the camp.
Standout Players
Lauren Morris (Fishers, Indiana), Hamilton Southeastern HS – 2020
Morris impressed onlookers with her smooth skill set at the showcase. She made plays seemingly effortlessly off the dribble. Her smooth stroke forces defenders pay attention to her from beyond the arc. The 5-foot-5 point guard should be tracked as one of the up and coming guards in the 2020 class from the Hoosier State.
#CoachHemi513

Lauren Morris (@laurenmorris45) looked like she was out there w/ @IndyMagic how she got after it. Scoring on all cylinders. pic.twitter.com/oD4Pg9wx2r

— Jonathan Hemingway (@CoachHemi) September 16, 2017
Emma Shaffer (Loveland, Ohio), Ursuline Academy – 2019
Shaffer makes her mark on the game by finishing shots and rebounding in the paint. She was nearly unstoppable in this setting without another post player her equal in her camp session. What makes Shaffer unique is her basketball intelligence. She rarely tries to do too much and always involves her teammates with timely dump-off passes or kick outs. Shaffer showed she is effective on the back to the basket feed or in the pick and roll action.
Ambranette Storr (Rockford, Illinois), Rockford Lutheran – 2020
Storr was arguably the best new name at the camp. The 5-8 guard is a bucket getter and a shot maker. Her game centers on her ability to get to the bucket and score in traffic. Her strong stature and quick first step make her a very tough cover for the average guard. Ultimately her long-term potential is hinged on how consistent her perimeter jump shot will become.
E'Lona White (Elizabethtown, Kentucky), John Hardin HS – 2018
White is a left-handed point guard who used her physicality to score off the dribble. She is equally as good at hitting the open 3-point shot with her feet set. The senior guard proved that she can run a team and find open players when she draws the double team. She is a point guard to track for colleges looking for lead guard help in the 2018 class.
Mary Wilson (Greenwood, Indiana), Center Grove HS - 2021
Wilson earned a reputation as a sharp-shooter from the Coach Hemi Showcase in Orlando in March of this year. She is adding parts to her game and skill set. The 5-10 guard looked to attack the basket much more aggressively in this camp while also displaying her long-range accuracy. Wilson is positioning herself as a high producing guard heading into her freshman year of high school.
#CoachHemi513

One of the first things you'll notice about Mary Wilson's (@Wizmedic) game is her persistence to get to the basket. pic.twitter.com/oUMr7KPTCp

— Jonathan Hemingway (@CoachHemi) September 16, 2017
On the Rise
Zephaniah Gray (Georgetown, Kentucky), Scott County HS – 2018
Gray showed herself to be a play-making point guard who can make shots in a variety of ways. Her high energy mentality is infectious. She consistently looked to make plays on both ends of the court while displaying leadership. Gray is a quality lead guard who should garner looks from college coaches this season.
Zephaniah Gray impressed not only @AP_BBall but also @AndrayaCarter at #CoachHemi513 with her ability to just flat out score the ball. pic.twitter.com/ZpHxQHKbJd

— Jonathan Hemingway (@CoachHemi) September 17, 2017
Channing Lewis (Harrodsburg, Kentucky), Mercer County HS – 2020
Lewis is a 5-9 wing who brought versatile production to the court. She has the size and strength to rebound in the paint. Yet her ball handling skill and shooting touch make her a perimeter threat. Lewis' blue collar attitude and willingness to be coached is a huge positive for her.
Jariah McCory (Cincinnati, Ohio), Shroder HS – 2021
McCory took an alpha scoring role at the camp. The 5-7 power wing scored buckets off the catch and off the bounce in the lane. Her footwork and strength are a rare combination for a player at her age. The freshman has soft touch around the rim, which made her one of the most productive players throughout camp.
Chloe Spreen (Williams, Indiana), Bedford North Lawrence – 2024
It is hard for the youngest player in camp to standout. However, Spreen did precisely that in Cincinnati. Her confidence grew from the first time we evaluated her in June at the Coach Hemi Showcase in Ashland, Kentucky. She is a skilled guard who is comfortable handling the basketball versus pressure. Spreen's accurate shooting ability is what can earn her playing time at a young age moving forward.
Rory O'Hara (Fort Thomas, Kentucky), Highlands HS – 2021
Shooters that have size and versatility are extremely valuable in today's game. O'Hara, who stands at 5-10, fits this mold. She showed a sweet shooting stroke while also using her size to rebound in the paint. If O'Hara can expand her athleticism, especially on the defensive end, she should gain attention in the Bluegrass State in upcoming years.
Breaking Out
Class of 2019 point guard Devin Biesbrock of Mainville, Ohio, showed why college coaches are tracking her every move very closely. She is a floor general who is becoming more comfortable at making plays to score.
Class of 2022 guard Macie Tomlinson of Salem, Indiana, is a sharp-shooter who is gaining confidence in an elite setting. At the current trajectory, Tomlinson could turn into a next level specialist.
Class of 2022 point guard Tandra Smoot of Cincinnati, Ohio, is fast with the ball in her hands. She can burn past defenders in an instant. Impressively, Smoot hit jump shots off the pull-up in transition.
#CoachHemi513

One of @AndrayaCarter favorite 22's Tandra Smoot (@tansmoot) is always improving her game & taking the RIGHT shot. @PhenomWBB pic.twitter.com/PBzOZu3JBx

— Jonathan Hemingway (@CoachHemi) September 16, 2017
Class of 2020 guard Kendall Wingler of Ekron, Kentucky, showed her dribble moves and shooting ability at the camp. She can shake defenders off and get open shots on the perimeter.
Class of 2019 point guard Jenna Simon of Cincinnati, Ohio, is as smooth as they come with the ball in her hands. At 5-6, she has deceptive length. Her long arms and quick first step help her be a solid play-maker.
Keep a close eye on the development of class of 2023 guard Madison French of Liberty Township, Ohio. She has great skill for her age and aggressiveness that is unique.
Another class of 2023 guard to watch is Margo Mattes of Mason, Ohio. She is lanky, skilled and can put the ball in the hole.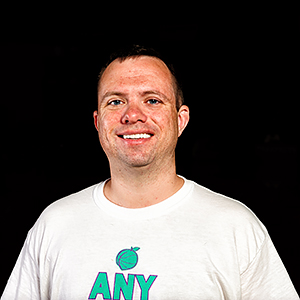 Jonathan Hemingway is the Assistant Director of Scouting for the JumpOffPlus.com National Scouting Report, is on the Naismith Trophy Board of Selectors and owns CoachHemi.com, the go-to source for coaches for X's and O's. He is the floor director of #TeamEBA camps, a site director for #TeamPSB tournaments and can be reached at jonathanhemingway@peachstatebasketball.com.