Posted
3 weeks 3 days ago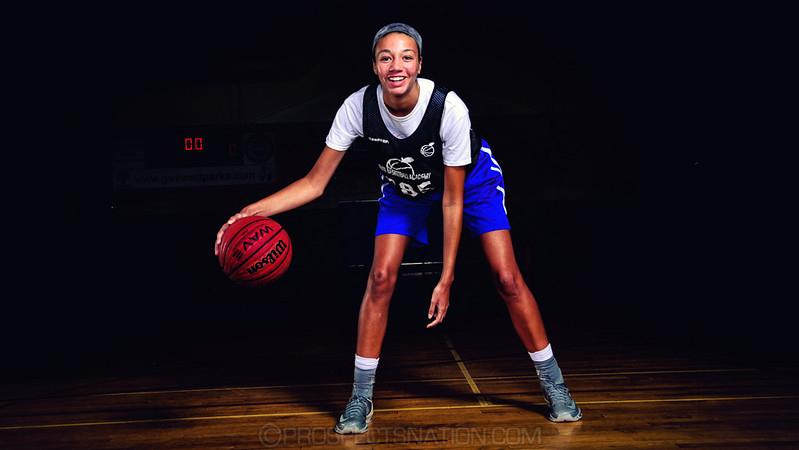 Class of 2018 post Hannah Sadler of Parkview High School (GA) chose Old Dominion. She joined the #SMPMember Program in June and had multiple Division I offers before deciding on the emerging Conference USA powerhouse.
MY TAKE: Sadler runs the floor consistently in transition. She is a frontcourt option with length to change opposing teams shot attempts. Sadler is still figuring out how to make plays on the offensive end when she's the primary post player but has grown leaps and bounds over the past 12 months. In that area of the game, it's evident that she is still a relative newcomer with plenty of upside working in her favor.
HEMINGWAY'S TAKE: Sadler has the tools to be a very effective player at the next level. She has the length to affect the game in the paint on both ends of the court. She can alter shots from opponents defensively, while also being a threat on the offensive glass. She has remarkable versatility in that she can hit perimeter jumpers as a true center. When she has time and space she can hit a high percentage from the elbow and short corner areas. In that way, she is a perfect pick and pop post player. She will need to continue to work on her physical conditioning especially in adding strength in her core. That will allow her to play in physical conditions when teams try to put bodies on her to deter her.
Follow @JLHemingwayPSB
Follow @BrandonClayPSB

Brandon Clay serves as the WNBA Director of Scouting for ProspectsNation.com and owns The JumpOffPlus.com International Report, which is picked up by more than 150 colleges and universities nationwide. He serves as the Executive Camp Director for the Elite Basketball Academy Camps. He serves on the Naismith Trophy Men's / Women's College Player of the Year Academy and is chairman of the HS Boys / Girls Board of Selectors and is on the McDonald's All-American Selection Committee. He also is the publisher of PSBPopCulture.com.