CoachHemi.com Fall Workout 2016
Posted
1 year 2 months ago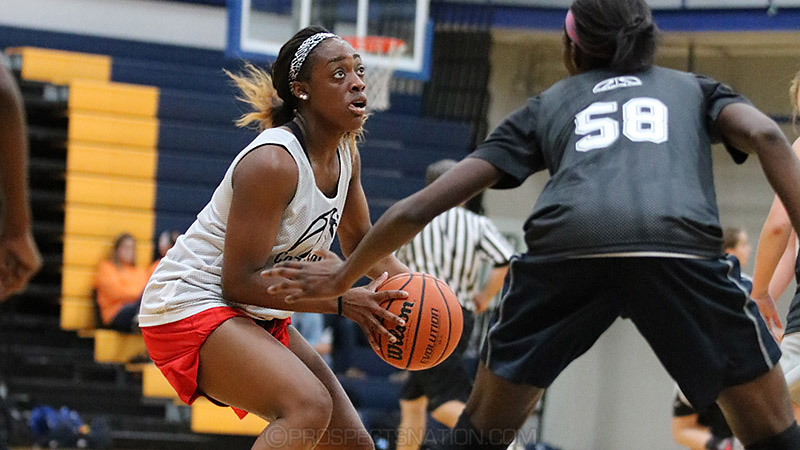 Jayla Hemingway has solidified her status as an elite player in the 2019 class. *Photo by Nakita Hemingway.
LEBANON, Tenn., - The CoachHemi.com Fall Workout hosted 70 prospects from 11 states in the second weekend of October. The camp provided an exclusive opportunity for exposure although outside of a NCAA viewing period. With numerous evaluators and media members in the gym, the camp provided a golden chance to be evaluated and to build a reputation. Here is look back at a few of the standouts from the upperclassmen division of the camp.
Dixon entered the camp ranked as the No. 26 prospect in her class. The 6-foot-4 forward had her full array of skill on display on this weekend. Her long wingspan allows her to alter shots and rebound even out of her area. She is steadily climbing the ranks as one of the best defend and rebound forwards in the nation. Yet her offensive skill should not be overlooked. She hit the mid-range jumper with consistency and showed a polished on the block skill set. At one point she even hit a left handed sky hook after being fouled on the catch. With a whole host of college coach suitors, expect Dixon's recruitment to heat up going into her junior high school season.
#CoachHemiWorkout
'18 Diamond Jones dishes it to '18 Liz Dixon. Dixon finishes strong with the and-1 bucket. pic.twitter.com/0fM9eRm6XY

— Jonathan Hemingway (@CoachHemi) October 9, 2016
Eldridge has been on the radar for a few years since attending the EBA Super 64 Camp in 2015. Since that time her skill set has polished out to complement her 5-10 frame. She showed consistent shot making ability and footwork to get clean looks at the rim. The sophomore projects to become one of Middle Tennessee's better shooters in upcoming years. Her athleticism and size will allow her to affect the game in a number of ways.
Hemingway is beginning to extert herself as a two-way impact player. Her offensive skill set helped earn her a No. 8 ranking nationally. At the camp, however, she displayed the ability to change the game defensively as well. She defended inside and out while rebounding and blocking a number of shots in her area. Offensively the 5-10 guard is shooting her jumper with accuracy from range. It will be important for Hemingway to blend creating for others as well as she can create shots for herself. Playing for the highly talented Houston High School this year should provide Hemingway plenty of opportunities to perform on big stages.
#CoachHemiWorkout
'19 Jayla Hemingway.. hand down, man down. Showing why she's one of the best shooters in the country. pic.twitter.com/KbOGgHENvo

— Jonathan Hemingway (@CoachHemi) October 9, 2016
Diamond Jones (Clarksville, Tenn.), West Creek HS – 2018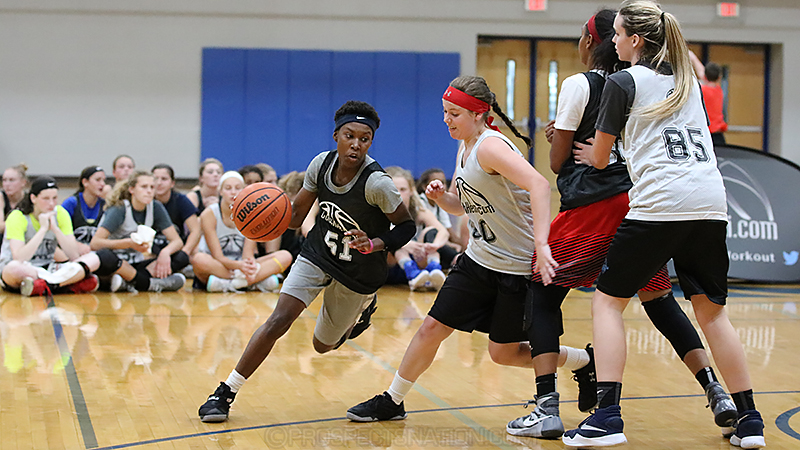 Diamond Jones of Clarksville, Tennessee. *Photo by
Nakita Hemingway.Jones proved that the best performances do not always have to come from the biggest players. The 5-4 point guard showed her ball handling expertise during the skill portion of the camp. Then she fed the ball flawlessly to her teammates in 3 on 3 and 5 on 5 competition. Jones also showed shot making ability off the catch and the pull-up. Her ability to jab and keep defenders on their heels allowed her room to get her shot off from the perimeter. She emerged as one of the best new names from the event.
Sonni Martin (Paragould, Ark.), Greene County Tech – 2019
Martin is a skilled guard who showed she can play both back court positions this weekend. Although she was not the most flashy player in the gym, the 5-7 guard consistently made the right play in game play. She stuck jumpers off the bounce and dished to teammates in stride for buckets. Martin's headiness and skill puts her on the radar as a prospect to track.
Quick Hitters
Class of 2018 guard Reagan Blackburn of Greenville, Kentucky, had a solid weekend as a ball handler and shot maker. Her fundamental skill makes her an attractive prospect.
Class of 2019 guard Caitlyn Wilson of Cordova, Tennessee, showed plenty of promise at the Workout. Her size and athleticism give her the ability to make plays on either end of the court. In addition, her jumper is sneaky good.
Class of 2018 guard Kassidy Crawford of Birmingham, Alabama, delivered a solid performance. She showed solid ball handling abilities in drills while being a vocal leader. She hit numerous jumpers in game play, which made her a notable performer.
#CoachHemiWorkout
'18 Kassidy Crawford
Heating up from 3 point range during the 5v5 session of the workout. pic.twitter.com/sY8OH8Ii1s

— Jonathan Hemingway (@CoachHemi) October 9, 2016
Class of 2019 guard Hannah Edgeston of Murfreesboro, Tennessee, broke onto the scene as one of the top new names at the event. Her ball handling and jump shot making allowed her to standout on Sunday afternoon.
Class of 2019 post Ashley Taylor Garrett of Pleasant View, Tennessee, showed much promise during the camp. She has solid footwork and vision to find teammates with the pass. As she gains experience, expect her production to increase as well.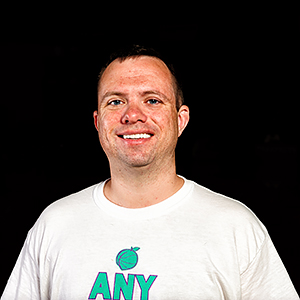 Jonathan Hemingway is the Assistant Director of Scouting for the JumpOffPlus.com National Scouting Report, is on the Naismith Trophy Board of Selectors and owns CoachHemi.com, the go-to source for coaches for X's and O's. He is the floor director of #TeamEBA camps, a site director for #TeamPSB tournaments and can be reached at jonathanhemingway@peachstatebasketball.com.