Posted
3 months 2 weeks ago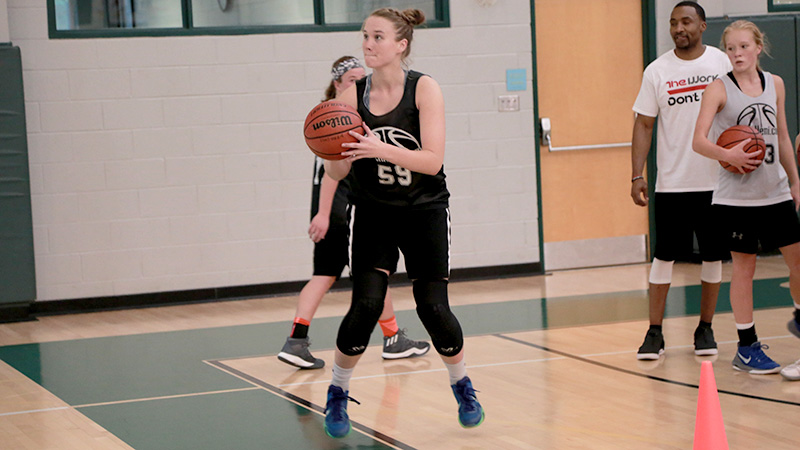 Emma Capps of Crossville, Tennessee, offers a lot of versatility in a 6-1 frame. *Photo by Parallels Media.
KNOXVILLE, Tennessee, - Knoxville Webb School served as the host site for this year's #CoachHemi865 Showcase. Over 65 players from the Volunteer State and surrounding areas came to showcase their skills. Prospects worked through high level training and competed in game-like situations to prove their talent level. Here is a quick look at the standout names from the October weekend.
See the highlights from social media here.
Standouts
Capps is building a solid reputation within the Southeast. She has secured offers from several schools in the region. The 6-foot-1 forward showed off her skills at the showcase, which is earning her so much attention. She is a physical front-line player who can rebound and score on the interior. However, she is equally effective in the trail-4 spot on the court where she can hit 3-pointers and reverse the basketball. It is this versatility that will translate well to the next level.
#CoachHemi865@WeWorkHoops had to give 2020 Emma Capps the nickname "Kevin Love" with her impressive showing today. pic.twitter.com/rMY3rLWIOq

— Jonathan Hemingway (@CoachHemi) October 8, 2017
Casey Collier (Knoxville, Tennessee), Knoxville Webb School – 2019
Collier caught the attention of coaches and evaluators with her heady ball handling. She is a bulldog competitor who also has a polished skill set. She is confident putting the ball on the floor with either hand to attack the rim. However, she is quick to give the ball up to an open teammate when the help rotates to her penetration. Collier, who has already picked up the interest of several schools regionally, should see that momentum build heading into her junior year of high school.
Maggie Vick (Morristown, Tennessee), Morristown West High School – 2021
Vick followed her solid performance at EBA All-American Camp over Labor Day weekend with an even better showing in October. She has the size at 6-3 to affect the game on both ends of the court. However, it is her ability to carve out space and score in the paint that allows her to produce consistently at a young age. She is still ironing out the rough edges of her skill set, but she is on a path to be a prospect of interest for many college coaches in years to come.
On The Rise
Mariah Edmonds (Smyrna, Tennessee), Providence Christian Academy – 2021
Edmonds made the trip from Middle Tennessee to compete. She made the most of her opportunity proving that she was an effective ball handler and a very good defender. At 5-8 she has above average size for a point guard already, but has the lateral quickness that most smaller guards have. She should turn into a guard of interest for years to come.
Denae Fritz (Maryville, Tennessee), Maryville High School – 2021
Fritz is a guard to keep a close eye on in upcoming years. She has very good length at the guard position and a skill set that allows her to handle and score. She stood out during game play as one of the best shot makers in the camp. Her game should come into greater focus as she matures physically.
Mallory Hampton (Dayton, Tennessee), Rhea County High School – 2020
Hampton doubles as a ball handling facilitator and a play-making scoring guard. She maximizes her athleticism and showed she can be a consistent scorer. Although she is only 5-6, Hampton, seems to play the game much bigger. Expect to hear more positive things from Hampton as she leads the Rhea County High School team.
McCall Willis (Athens, Tennessee), Athens Middle School – 2022
Willis stood out as one of the better shooters at the camp. The lefty wing stands 5-9 and provides energy as well as shot making. She showed her post up ability in addition to her effective spot shooting. Look for Willis to be one of the brighter names to rise through the Tennessee Fury organization in upcoming years.
#CoachHemi865

2022 McCall Willis has a great all-around game, starting with her deadly shooting accuracy. pic.twitter.com/Bi20jrcdJq

— ProspectsNation.com (@ProspectsNation) October 8, 2017
Around The Rim
Class of 2019 guard Faith Adams of Murfreesboro, Tennessee, showed a lightning quick first step at the camp. She made plays going downhill towards the basket. Her solid skill set be noteworthy for college coaches in upcoming months.
Class of 2019 wing Kelsey Curry of Tuscaloosa, Alabama, showed an improved ability to attack the lane with the dribble. She was aggressive and used her size to make things happen in traffic.
#CoachHemi865

2019 Kelsey Curry Did a great job of getting to the basket with speed and finishing in traffic. pic.twitter.com/uttu5qk7P3

— Jonathan Hemingway (@CoachHemi) October 8, 2017
Class of 2018 point guard Mia Goolsby of Greenville, South Carolina, is poised for a big senior year at Legacy Charter this season. She is showing great quickness on both ends of the floor. She sports a high follow through on her jumper, which should keep defenders honest in the half court.
Class of 2020 guard Jordan Heifner of Strawberry Plains, Tennessee, showed a lot of promise. Her ability to hit the open shot and be crafty in the lane allowed her to be productive.
Class of 2021 guard Catherine Hendershot of Knoxville, Tennessee, had a tremendous day at the camp. She made shots and impacted the game defensively. Her high energy attitude should be contagious for coach Shelley Collier this year at Knoxville Webb School.
Class of 2020 wing Jenna Kellenberg of Maryville, Tennessee, impressed with her versatility. She scored the ball effectively in the lane while also hitting jumpers from the perimeter.
Class of 2021 center Tessa Miller of Crossville, Tennessee, should be a player to track in upcoming years. The 6-foot post blocks shots and rebounds well on the defensive end. Yet she can pull opposing post players away from the bucket with her shooting ability.
Class of 2019 Reece Stover of Crossville, Tennessee, displayed her sharp-shooting skills at this showcase. She is a tough nosed kid who finds ways to put the ball in the bucket.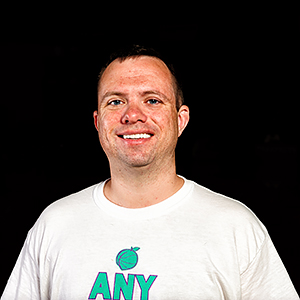 Jonathan Hemingway is the Assistant Director of Scouting for the JumpOffPlus.com National Scouting Report, is on the Naismith Trophy Board of Selectors and owns CoachHemi.com, the go-to source for coaches for X's and O's. He is the floor director of #TeamEBA camps, a site director for #TeamPSB tournaments and can be reached at jonathanhemingway@peachstatebasketball.com.