Posted
1 month 1 week ago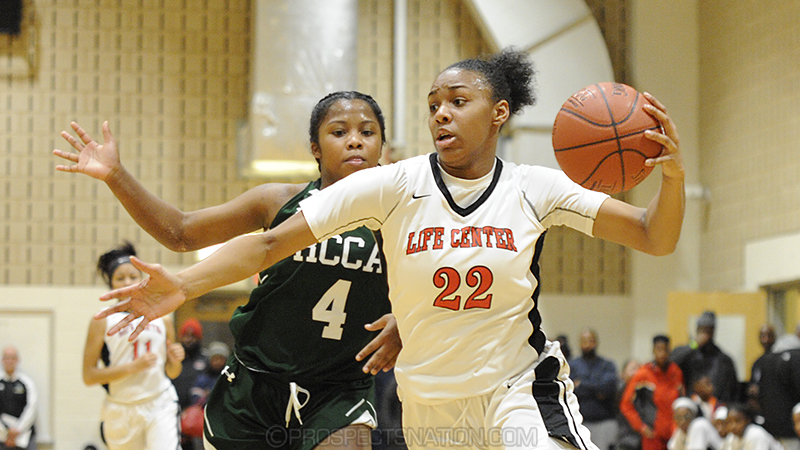 Imani Lewis is one of hte most versatile forward prospects in the 2018 class. *Photo by Chris Hansen.
On Monday, Wisconsin coach Jonathan Tsipis and his staff landed a big domino piece when 2018 forward Imani Lewis of Willingboro, New Jersey, picked the Big Ten school over Florida, Miami, Minnesota, and St. John's. With the addition of Lewis, the Badgers are adding a left-handed forward who will bring toughness, rebounding, and a developing offensive skill set to Madison.
During the July evaluation period, it was clear that Wisconsin was making Lewis a priority as they followed her throughout the summer, establishing relationships with both the athlete and the people around her. As a former George Washington head coach and Notre Dame assistant coach, Tsipis has been successful on the recruiting trail in the past. Landing Lewis, one of the top prospects from the state of New Jersey, could be a catalyst for the Badgers moving forward as they seem to be focusing on the Garden State as a potential pipeline for the Big Ten program. Wisconsin has an offer out to Lewis teammate Azaina Baines, a 6-foot forward who recently had Wisconsin in her top 15.
Joining Lewis in Madison next year will be three current verbal commits, Carmen Backes a 5-foot-11 wing, Jasmine Hale a 5-foot-9 combo guard, and Diamond Bragg a 5-foot-7 combo guard.